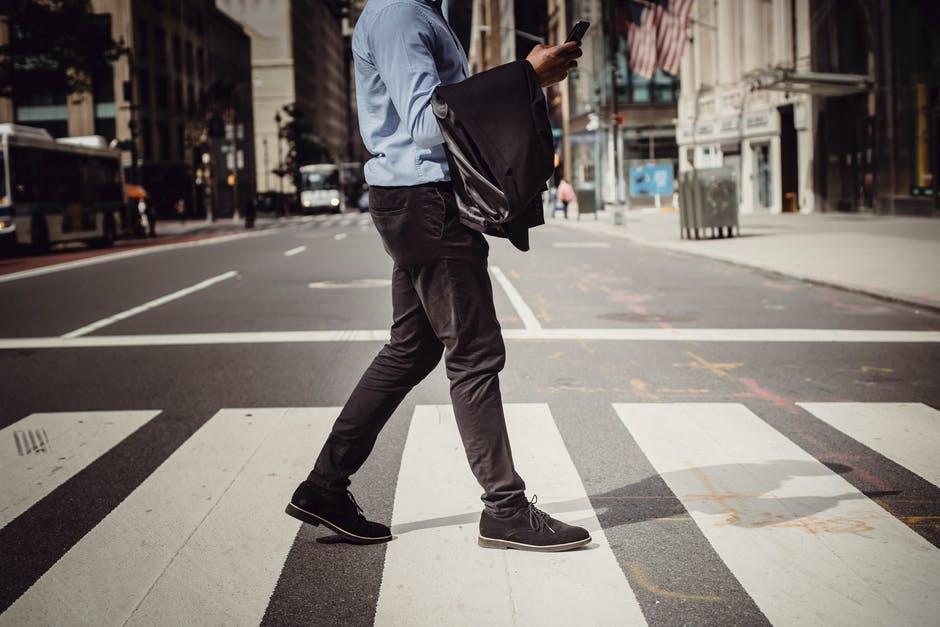 Over 7,380 pedestrian deaths occurred in a single year. Pedestrian fatalities account for 17% of all crash fatalities. If you're ever hurt in a pedestrian accident, you need to take action.
Otherwise, you'll have to pay for your medical expenses (and lost wages while you heal) out of your own pocket. 
Read on to discover the steps you need to follow after a serious pedestrian accident to fight for compensation. 
Move to Safety
First, try to remain calm so you can fully assess your health and the situation. If you're in serious pain, don't move. You may have sustained a spinal cord injury.
Moving prematurely could result in more serious injuries.
If you feel okay moving, try to move to the nearest sidewalk or shoulder as soon as possible. Move beyond incoming traffic to avoid further injury.
Try to keep the driver or any witnesses at the scene of the crash. Some drivers are reluctant to remain at the scene. Remain calm when speaking to the driver (and avoid talking out of anger, which could cause you to say something detrimental to your case).
Ask the driver if they can stay and share their contact information. They'll also need to be on the record with the police. 
If the driver refuses to stay and cooperate, try to take a photo of their car and license plate before they leave. 
If someone witnessed the crash, ask if they're comfortable speaking with the police and providing their contact information. Witness statements are crucial in legal cases. If someone witnessed the crash, your lawyer can speak to them on your behalf regarding the incident. 
Call the Police
It's in your best interests to file a police report if you're involved in a pedestrian accident. In some states, you're legally obligated to file a police report after a crash. The official police record will also benefit your legal and insurance claims. 
Make sure to call the police while you're at the scene of the crash. Don't leave until the police give you the all-clear. 
Don't let the driver make you feel bad about calling the police. You're protecting your rights and preserving evidence related to the crash. If you try to call the police afterward, the evidence could get lost.
The police might also struggle to locate and speak to the driver.
If the driver tries to convince you to accept cash in exchange for not calling the police, politely refuse. Insist that the police need to be called. 
When the police arrive at the scene of the crash, tell them what happened before the incident without embellishing. 
The police report will include:
Contact information for all parties

Statements from the driver

Witness statements

Details of the crash
The police might also issue a ticket.
Before the police leave, ask if they can provide a copy of their report. If their report isn't finalized, ask for their name and badge number. Send this information to your personal injury attorney.
They'll request a copy of the report on your behalf. 
Gather Evidence
Gather evidence before leaving the crash site. For example, ask the driver for their:
Name, address, and phone number

Car make, model, year, and color

Driver's license information 

License plate number

Insurance information
Take photos and videos of the accident scene, too. Taking photos will ensure you have evidence of what happened before the scene is cleaned up.
It's normal to forget details in the hours or days following a serious pedestrian accident. Write down your recollection of what happened to avoid forgetting anything.
Consider where you were going, what direction the driver was headed, the street name, day, and time. 
Seek Medical Treatment
Visit a doctor whether or not you were injured in a pedestrian accident. Only a medical professional can assess your injuries. Their assessment will strengthen your personal injury claim.
You might not experience symptoms right away, especially if adrenaline is masking the pain. Allow a doctor to assess your health. They can schedule X-rays and record your physical injuries.
Keep a record of all treatments, medications, visits, and expenses related to your health after the crash. Let the doctor know if you have trouble with balance, loss of consciousness, or difficulty walking. 
Open a Claim
Open an insurance claim as soon as possible. Your insurance agent can walk you through the process. They'll ensure you don't skip any necessary steps.
Keep your insurance agent informed about your medical treatments and expenses after the accident. 
Consult a Lawyer
Consult a personal injury attorney as soon as possible. They'll determine if liability lies with the driver. If the driver was negligent, you can fight for compensation. 
Choose a lawyer who has years of experience filing personal injury claims involving pedestrian accidents. Their experience and expertise can strengthen your claim. They'll maximize the payout to ensure you don't pay for damages out of pocket. 
You can visit Alpha Accident Lawyers here to schedule a consultation. 
Track Everything
Remember, you might not experience symptoms until days after the accident. Keep a personal record of everything related to the case. Track your:
Medical expenses and treatments

Lost wages

Symptoms

Lost quality of life
Keeping track of everything can help you fight for the full amount of compensation you're rightfully due. 
Get Compensation After a Pedestrian Accident
If you're ever in a pedestrian accident, don't hesitate to take action. Instead, follow these tips to gather the evidence you need to file a claim. With help from an experienced attorney, you can fight for compensation.
Don't pay for your medical bills or losses if you're hurt in a pedestrian. Rely on your lawyer instead. 
Searching for more tips? You're on the right blog.
Review our latest articles today for more tips and guides.