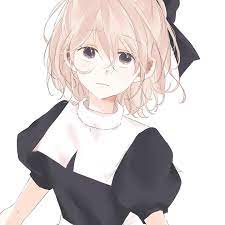 April has come and gone, but the excitement it brought lingers on! From surprising plot twists to unexpected character developments, Adios April did not disappoint. In this blog post, we'll take a closer look at the most exciting reveals and surprises that left us eagerly anticipating what's next. So grab your popcorn and settle in as we recap all the drama, action, and heart-pumping moments from Adios April spoilers!
Introduction to Adios April Spoilers
It's been a long month, but Adios April Spoilers are finally here! This season has been full of exciting reveals and surprises, and we're here to recap it all for you.
First up, the biggest surprise of the season: the identity of the mole in the CIA. For weeks, viewers have been speculating who could be betraying their country, and we finally have an answer. It turns out that it was none other than Agent Liza Warner, played by Sarah Wayne Callies.
This revelation came as a shock to everyone, including the show's creators. In an interview with Entertainment Weekly, they revealed that they had no idea who the mole was until they were writing the finale. "We just kind of landed on her as the most likely suspect," said executive producer Matt Pitts. "And then once we landed there, it all started to make sense."
Liza Warner won't be the only one leaving the show at the end of this season. Another major character death occurred in the finale, when Jack Bauer (played by Kiefer Sutherland) was killed off. This was a huge surprise to fans, as many thought that Jack would be safe after he retired from CTU at the end of last season.
However, it seems that retirement wasn't enough to save him from his enemies. In his final moments, Jack made a phone call to Chloe O'Brian (played by Mary Lynn Rajskub),
Overview of the Major Reveals and Surprises
As we bid adios to April, we're looking back at all the biggest reveals and surprises that came out this month. From huge announcements like the identity of Batwoman's villain to smaller moments like Lex Luthor's new power in Superman #18, there was a lot to take in this month. Here's a rundown of all the major reveals and surprises from April comics!
*Spoiler warning: This article contains spoilers for various comics that were released in April 2021*
In Batman #106, we finally found out who is behind the mask of Ghost-Maker, one of Batman's most enigmatic foes. It turns out that Ghost-Maker is none other than Bruce Wayne's childhood friend and rival, Tommy Elliot! This reveal comes as a shock to both Bruce and readers, as Tommy has been mostly absent from the Batman mythos since his last appearance way back in 2003.
We also got a big surprise in Superman #18, when it was revealed that Lex Luthor has gained the power of super speed! This new development makes Lex even more dangerous than he already was and sets up some interesting possibilities for future stories.
On the lighter side of things, Marvel's Spider-Man #23 gave us a fun moment when Peter Parker realized that his daughter May had inherited his spider-sense! This was a touching moment between father and daughter, and it looks like May will be following in her dad's footsteps as she starts to develop her own spider-powers.
Character Development and Storyline Threads
As we say goodbye to April, let's take a look back at some of the biggest spoilers and surprises from the month. From character development to storyline threads, there was a lot to unpack in Adios April. Here are some of the most exciting reveals:
-The identity of The Chemist was finally revealed, and she is none other than Eve Polastri! This twist took fans by surprise, and it will no doubt have major implications for the rest of the season.
-Speaking of major twists, it was also revealed that Villanelle is pregnant. This news completely changes the game, and it will be interesting to see how both Eve and Villanelle deal with this new development.
-In terms of character development, we saw a more vulnerable side to Villanelle this month. She opened up about her past and her fears, which humanized her in a way that we haven't seen before.
-We also got some insight into Eve's backstory, including her troubled relationship with her mother. This helped to explain why she is the way she is, and it made her even more relatable.
-Finally, we were given a glimpse into the future with a flashforward scene that showed Eve and Villanelle together again. What does this mean for their relationship? Only time will tell.
Fan Reactions to the Spoilers
The internet was ablaze with excitement after the latest episode of Adios April spoilers. Here are some of the most exciting reveals and surprises that had fans talking:
1. The death of a major character
2. A long-awaited reunion
3. A shocking betrayal
4. A new love story blossoming
5. An epic battle scene
Wrap Up of Adios April Spoilers
In the Adios April Spoilers blog article, we take a look at all of the most exciting reveals and surprises from the month. This includes everything from new product announcements to unexpected plot twists in your favorite TV shows. Here's a wrap-up of all the biggest spoilers from the month:
-Product Announcements:
A new iPhone was revealed, as well as a brand new iPad Pro. Apple also announced some new features coming to iOS 11, including a redesigned App Store and improvements to Siri.
Samsung also had some big product announcements this month, revealing their new Galaxy S8 smartphone and Gear S3 smartwatch. They also announced Bixby, a new AI assistant that will compete with Siri and Google Assistant.
-Unexpected Plot Twists:
On Game of Thrones, Daenerys finally set sail for Westeros with her massive army of Unsullied and Dothraki warriors. Meanwhile, Jon Snow was crowned the King in the North after defeating Ramsay Bolton in battle. And in perhaps the biggest twist of all, Cersei Lannister blew up the Great Sept of Baelor with wildfire, killing hundreds of people – including her own son Tommen.
On The Walking Dead, Negan killed two more members of Rick's group – Glenn and Abraham – in a brutal massacre. This has left fans wondering who will be next on Negan's hit list.
Conclusion
Adios April was full of surprises and exciting revelations. From the shocking twists to the heartwarming moments, Adios April had it all. It was an emotional roller coaster ride for many viewers and we can only hope that May will be just as good! What were your favorite moments from Adios April? Let us know in the comments below!