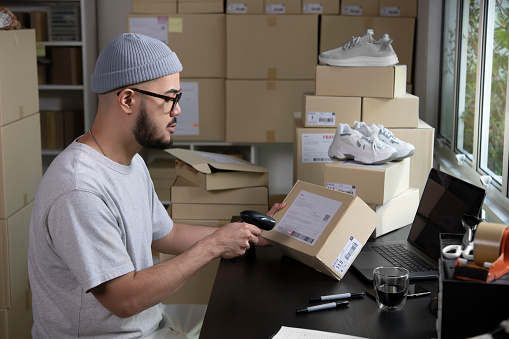 If you want to scale your dropshipping business successfully, you need a tech stack that automates the most time-consuming tasks. That means automation tools that help you manage email marketing, order processing, inventory, shipping, and more.
Product research is an important part of any dropshipping business, but manual product research can be tedious and error-prone. That's why you need a great dropshipping product research tool that automates the process.
MailChimp
MailChimp is a marketing platform that is easy to use and comes with tons of features. It is a good choice for both small and large businesses. The free plan is enough for many start-ups to get the ball rolling, and as they grow their business and scale up, they will likely upgrade to a paid account.
it has a robust marketing CRM that allows you to keep track of all your contact information in one place. It also helps you segment your list and create more personalized emails.
They also provide a dashboard that shows you your open and click rates, as well as your email campaign's performance on social media. These reports are available to view from anywhere and can be shared with other team members as needed.
This is a great feature for anyone who wants to track their sales and see how well their email campaigns are working. Having this granular data can help you make better decisions about your future campaigns so that you are sending the most relevant content to your subscribers.
Using this feature can be a powerful tool for building your email audience as well as improving conversions and ROI. Once someone signs up for your email newsletter, they are automatically added to a specific segment that you can target with email automation, sales offers, and other relevant content.
The best part is that Mailchimp's customer service team responds quickly to all your questions. You can get support via chat, email, and even weekday phone. This makes it a lot easier to get your queries answered quickly, which is crucial for ensuring you can continue to send out effective emails and get your business off the ground.
Buffer
A buffer is an excellent tool for anyone looking to build their brand on social media. It has a variety of plans that are perfect for bloggers, small businesses, and agencies alike.
It is a great way to share your content across multiple social channels and to save time on writing and scheduling posts. It also helps you to build you following organically, and it is very affordable.
One of the most useful features is its queue system, which makes it easy to ensure that every post goes up at the right times. For example, if you set up a queue for all posts to be posted at noon every day, then any new post you create will be slotted into the queue at that time.
The browser extension also allows you to highlight text and add it to your post with quotes already added, which is a great way to save time while creating content. It also makes adding videos and GIFs to your content mix easy.
If you are a drop shipping business, then Buffer can be an essential tool for your marketing efforts. It can help you to schedule posts, share from any device, and track your results.
Aside from the basic free plan, Buffer offers several paid plans that can be upgraded to suit your needs. They offer a 14-day trial, so you can try them out and decide which plan is best for your needs.
Google Keyword Planner
If you're looking for a free keyword research tool, Google Keyword Planner is a great option. It's developed by Google and is one of the most popular keyword tools out there.
It's free to use, but you need a Google Ads account to get started. Once you've created your account, there are two different tools you can use: "Discover new keywords" and "Get search volume and forecasts."
Under the "Discover new keywords" option, you can type in words or phrases relevant to your product or service and see search terms that are related to those words. The tool will then display the search volume and forecasts for those keywords.
Once you've found a few potential keywords, you can use these in your ad campaigns. The tool also offers a feature to assign keywords to your ad groups automatically.
You can set up filters to whittle down your keyword list or report. These can include language, location, and search networks.
It can also give you a sense of how much competition is out there. This is important because it can help you decide if it's worth investing in a particular search term.
It's a great tool for those who are new to digital marketing or aren't sure what they want to do yet. It's a free, safe choice and can provide valuable data to any business.
Shopify
Shopify is an e-commerce platform that offers a wide variety of features and benefits to help you sell your products online. Its interface is easy to use and understand, and it comes with a wide variety of wizards that can guide you through the process of building your store and setting up your payment gateways.
It also comes with a built-in blog, which will help your website rank higher in search engines. It allows you to create related content to boost traffic to your store and increase your sales.
One of the best things about Shopify is that it has a vast community of fellow merchants and developers. They publish a number of great articles and resources that can help you with all aspects of running your store.
This is a big advantage for new store owners who might be confused about certain aspects of their online business or website. The help center is full of videos, articles, and knowledgebase pages that will help you understand everything about your store and its features.
Another feature of Shopify that can be helpful for dropshipping is its product filtering system. This tool is very popular among retailers because it makes it easier to search for specific products and filter out those that are not relevant to your store.
Besides, it will help you keep your site's loading speed up and improve your bounce rate, too. This will make your customers stay longer on your store and increase your sales.
AliExpress Dropshipping Center
AliExpress Dropshipping Center is a tool that helps you find and analyze products to sell in your e-commerce store. The tool is free to use, and it will help you build a successful online store.
The main goal of the AliExpress Dropshipping Center is to make it easier for drop shippers to find and analyze hot-selling products and find suppliers for these products on the platform. This is a great way for you to get more sales and boost your profits.
To start with, the dropshipping center has a product search tool that allows you to find products on AliExpress by using different filters. The tool is easy to use, and it can save you a lot of time.
It also helps you identify the best products for your business. The tool also lets you check out the supplier's logistics reliability to ensure that the products will arrive on time.
The best thing about the AliExpress dropshipping center is that it's completely free! You can use it even if you don't dropship with AliExpress.
it is an online retail platform with hundreds of millions of items for sale. The company is owned by Alibaba, which is one of the world's largest digital commerce companies. Its popularity is evidenced by the fact that its website receives over 390 million site visits a month.