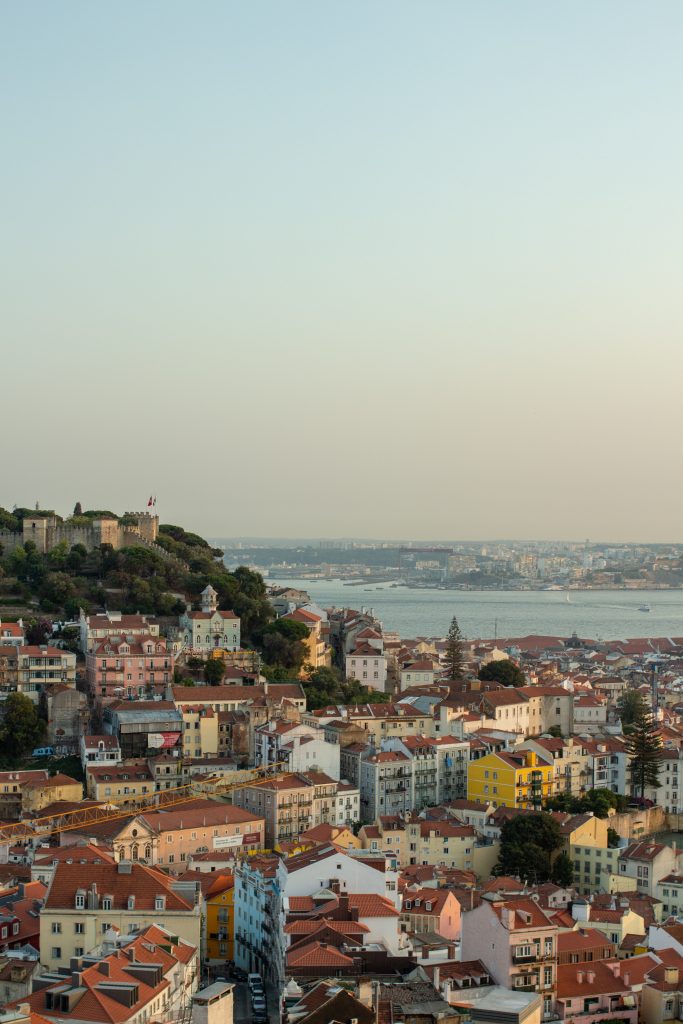 Like most ancient European cities, Lisbon has a historic core that houses the old buildings of the city and forms the most popular area with tourists. However, Lisbon is a little atypical in that its top attractions are spread through different neighborhoods in the city. Partly, that's a consequence of the 1755 Great Earthquake, which destroyed many of the old buildings in Lisbon and caused a complete reconstruction of the city.
That means if you want to see the best of Lisbon, you'll do plenty of walking or will need to get to grips with the excellent public transportation system. But however you choose to explore, you'll find some incredible neighborhoods, each with its own unique charm and appeal. That's a big part of what makes Lisbon such an exciting and vibrant place to visit. Once you've seen enough of one neighborhood, it's only a short journey to the next, where you'll encounter something completely different.
Of course, traveling light makes it easy to get the best out of this eclectic city. Leave your bags behind at a convenient luggage storage service in Lisbon and visit some of these incredible neighborhoods to see the best of what the city has to offer.
Baixa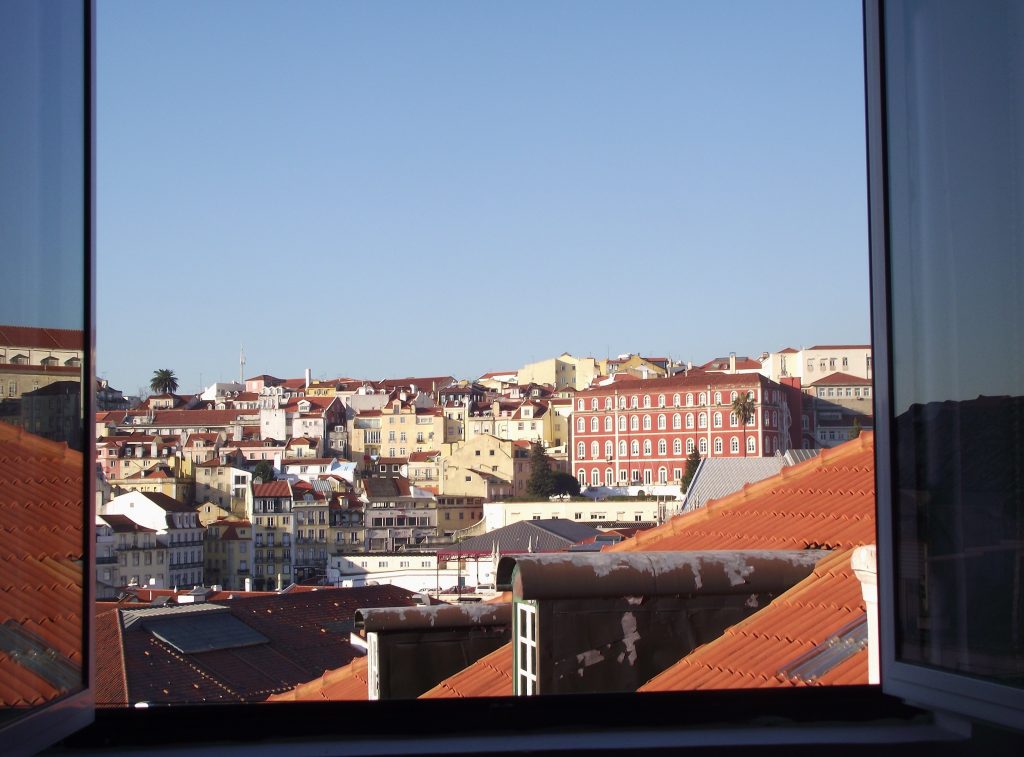 This is the most central of Lisbon's neighborhoods, so it makes sense to start your exploration of the city here. This is the district that was completely rebuilt in the 18th century in the architectural style that came to be known as Pombaline, after the Marquis of Pombal, who was responsible for the project.
Baixa is where you'll find some of the city's best shopping, best restaurants, and liveliest public squares. Rossio Square, with its major transit interchange, and Restauradores Square, with its monument to Portuguese independence, both lie within this area, and they make great places to hang out and people-watch. In the streets around the squares, you'll also find tons of great restaurants and bars. And don't miss Praça da Figueira and Praça do Comércio, two of the most beautiful and important public squares in the city.
Chiado and Barrio Alto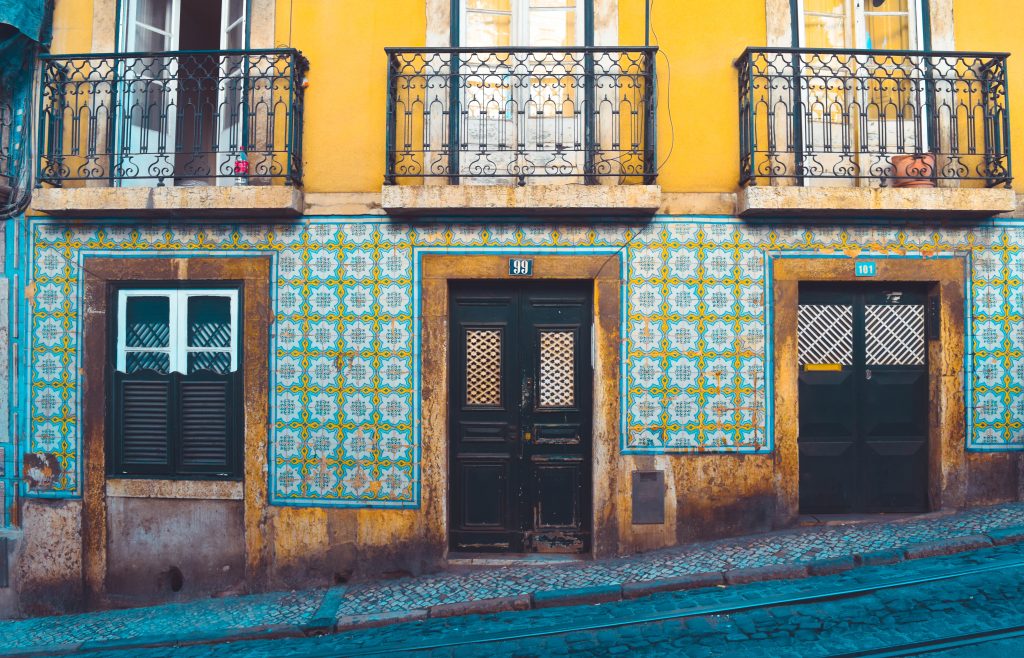 Take the Santa Justa public elevator from Baixa, and you'll find yourself in Lisbon's Bohemian district.
Chiado houses one of Lisbon's must-visit attractions, the partially-ruined Carmo Convent, which is one of the few buildings to survive in any form from the period prior to the Great Earthquake. But it's also a wonderful district to explore if you want to try great restaurants, visit trendy art galleries, and explore some of the best nightlife in the city.
The neighboring Barrio Alto is also a wonderful place to take the pulse of this lively city. You'll find plenty of great restaurants and some of the best fado bars Lisbon has to offer, so this is definitely a place to check out once the sun goes down.
Alfama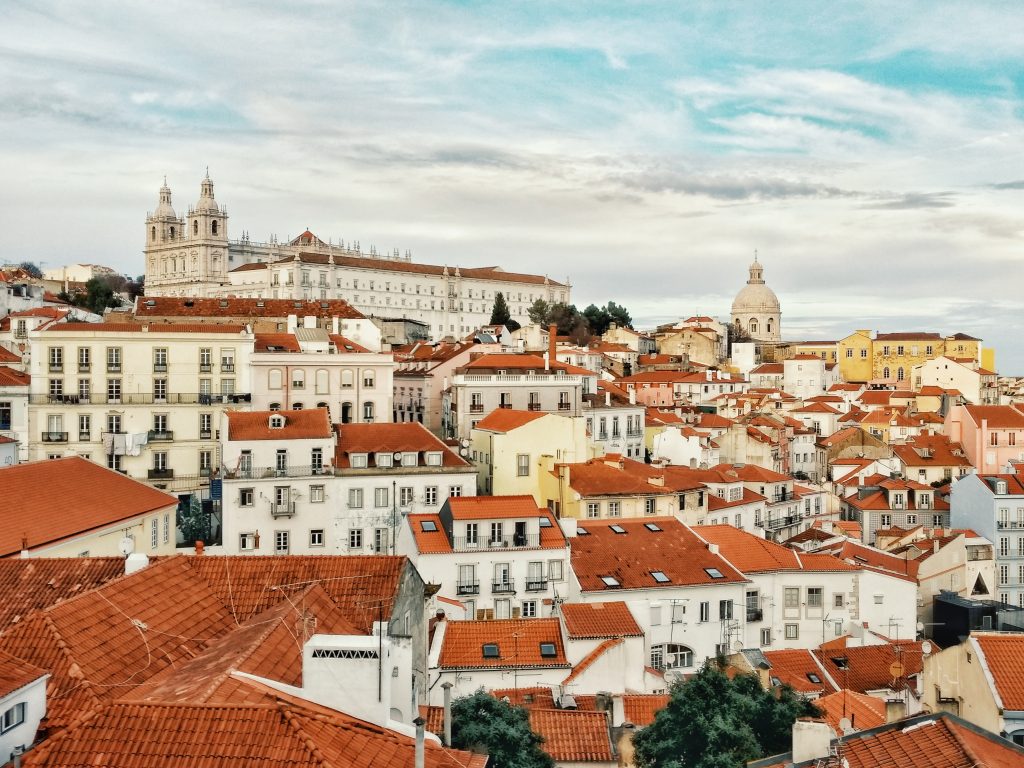 If you want to immerse yourself in the historic charm of Lisbon, you have plenty of neighborhoods to choose from. However, perhaps none are quite as enchanting as Alfama.
Located at the foot of the impressive Sao Jorge Castle, this is one of the oldest areas in Lisbon. A hilly district of narrow and winding cobblestone streets, it's a place that is rich in atmosphere as well as history. The origins of this neighborhood go back to Roman times and even before, though thanks to the earthquakes Lisbon has been through, you won't find too many relics of that early period of the city.
This is also famously the district of the city where fado music was invented. This mournful and soul-stirring musical style has become popular across Portugal and around the world, but it has its origins in these same narrow streets. There's even a fado museum in Alfama that tells the story of the development of this unique art form and celebrates the careers of some of the most famous singers and musicians to master this quintessentially Lisbon style of performance.
Belém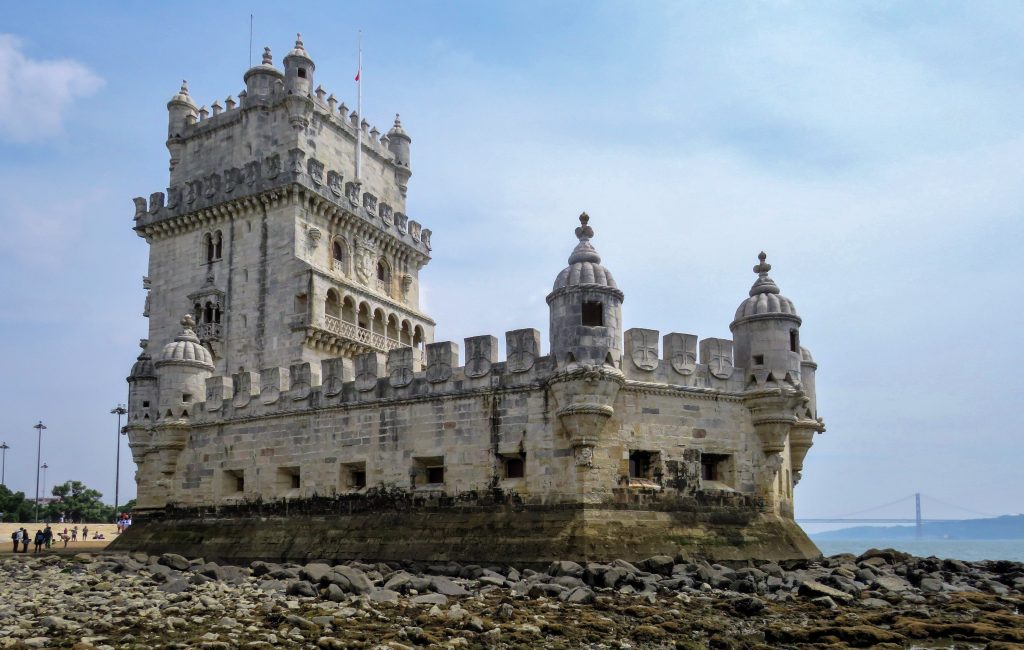 This picturesque neighborhood is located far from the city center, but it's well worth making the effort to come here and take a look around. After all, this is the part of the city where many of Portugal's most famous navigators and explorers set sail to create a vast worldwide empire, and that history of exploration is a big part of what has made Portugal the interesting place it is today.
Plus, there are several can't-miss attractions in Belém. One of them is the spectacular Jeronimos Monastery, one of the best preserved pre-earthquake buildings in all of Lisbon, where famous explorers would go to pray before setting out on voyages that changed the course of world history. The wealth produced by Portugal's overseas trading empire helped to make this grand monastery one of the most beautiful in Europe.
There's also the Belem Tower, which houses a museum of maritime navigation and provides wonderful views over the Tagus estuary to the sea beyond. For explorers during Portugal's Golden Age of navigation, this was often their last sight of the city before they went off on dangerous voyages and the first thing they saw when they returned.
This historic area is packed with museums and other attractions, so it's definitely a neighborhood you should take some time to visit as you get to know Lisbon better.
Lisbon's neighborhoods
The varied neighborhoods of the Portuguese capital are a big part of what makes it such a fun place to explore. Each of these neighborhoods offers a great blend of historic charm, culture, food, and exciting modern life. You could spend the day exploring each neighborhood and never run out of things to do.
Leave your bags behind at a convenient luggage storage and get to grips with the exciting neighborhoods of the city. You'll be glad you did.