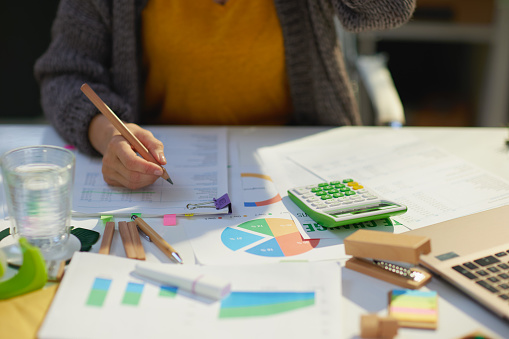 If you're looking to improve your small business, there are many ways you can go about it. Whether you're trying to increase sales or find ways to hire more staff, there are plenty of things that you can do to help your business grow.
First, you should know your market and make sure your product or service fits within that area. This will be a big part of improving your small business.
Know Your Market
Whether you're a small business or a large corporation, knowing your market is important to success. This means analysing the demographics and economic trends that affect your industry to reduce risks early on.Identifying your market is key to understanding who your customers are and how to reach them. It also helps you tailor your marketing strategy to them and increase the likelihood that they will buy from you.
A good start is to map a detailed outline of the current state of your market. This can include metrics such as size, trends and growth, with plenty of data to back up your findings.Once you've gathered your data, it's time to put it to work for you. Conduct a SWOT analysis of your competitors, and use the information you learn to create marketing strategies that make your products or services stand out from those of your rivals.
This is especially important for a small business, as it's difficult to compete with larger corporations. For example, small businesses are often not eligible for business loans or government contracts that larger companies can secure.
Create a Good Website
Creating a good website is critical to the success of any small business. It provides an online presence and communicates your brand value proposition to prospects and customers.
Whether you build your site yourself or hire a designer, make sure it looks professional and conveys your brand message in a positive way. The best websites use a mix of solid design, strong branding, persuasive copywriting and search engine optimization to attract customers and convert them into repeat buyers.
You should also include a variety of information on your website, from contact information and hours of operation to news about safety measures or other time-sensitive events. This helps ensure your website is always current and up-to-date, which can improve conversion rates.You can use a website platform, such as Wix or Squarespace, to create your site and keep it up-to-date as your business grows. They provide the functionality you need to expand your business, as well as a wide range of design templates.
Develop a Good Marketing Strategy
Marketing is a critical component of a small business, and the right strategy can make or break a company's success. The key is to have a well-defined goal and budget that will guide your marketing efforts.
To start, consider who your target audience is and how they shop. This information will help you determine your product's positioning and messaging, as well as which marketing channels to use.
For example, you may want to invest in SEO if you're a local company. This can increase your visibility and boost website traffic.You can also get involved with local community groups, such as the chamber of commerce, and advertise your business on their websites and social media channels.A strong marketing strategy will give your small business the tools it needs to grow. It will help you build a pipeline of qualified leads, which can turn into sales.
Hire the Right People
The development of a good sales strategy is an essential part of any small business owner's arsenal. It helps you determine where to spend your time and resources, what's the best way to go about it, and how to manage your sales efficiently.It also helps you avoid wasting your time on low-priority tasks. Developing a great sales strategy means understanding your customer base, which is the first step to developing a plan that will help you reach your sales goals.
Your sales strategy should also include a clear timeline that states how many prospects you expect to call, how often they will be in your office, and how many deals you plan to close over the course of a month. This is the most efficient way to keep track of your progress and ensure you're not wasting time on unimportant tasks.
Develop a Good Sales Strategy
A good sales strategy should address your organization's goals and responsibilities, the sales process and how your team works together. It should also include a detailed breakdown of your existing market data, customer personas and other key details that affect the success of your sales efforts.
Value-based selling is one of the most effective sales strategies, focusing on how a product or service will benefit a buyer. It can be more effective than describing technical specs and industry-specific jargon, as it often helps the customer to see the application of a product or service in their lives.
Your sales strategy should also include revenue benchmarks, which are numbers your team can aim for and achieve. These can help boost team morale and set a goal for everyone to work towards.You should also consider how to manage your customer service, which is crucial for maintaining good relationships with your current customers. If you can't provide the level of service your customers deserve, they may not purchase from you again.
 A strong customer service strategy can help you to maintain a high customer retention rate, which is essential for a successful small business.
Develop a Good Customer Service Strategy
A strong customer service strategy is key to the success of any small business. By taking a few simple steps to improve your customer service, you can significantly increase sales and grow your business.
One of the best customer service strategies is to be proactive and listen carefully to your customers' concerns. This is important because it will help you develop personalized solutions to meet each customer's needs and preferences.
The first step in developing a solid customer service strategy is to gather feedback from customers through surveys, polls, and focus groups. This will allow you to understand how you are doing with your current customers and what opportunities you have to improve your business.
Once you have identified the areas where you need to improve your customer service, it's time to take action. Whether it's hiring more reps or developing new training programs, make sure to take a strategic approach to improving your customer service.Once you have a strong customer service strategy, make sure your employees understand the vision and the organisational goals. This will ensure that they can provide an excellent customer service experience for your customers and make them happy.
Take Calculated Risks
Risk-taking is an essential part of running a successful business. It allows you to test new ideas and see what works best for your business.You should take risks when they make sense and are in alignment with your goals and values. It can also help you grow professionally and personally.
However, you should be aware of the potential negative outcomes of your risks. This can include financial, mental and emotional issues.If the possible negative outcomes of your risk are too great, then you may want to avoid it. It can also be beneficial to find ways to mitigate the risks or reduce their impact.
This can be done by assessing your ability to handle the risks, and making sure that the risk is worth it in the long run.Taking calculated risks will allow you to be more creative and innovative in your business. It will also help you stand out in a crowded marketplace. It can also allow your employees to explore new ideas and improve their performance.
Be Flexible
Flexibility is an important part of business, especially in fast-changing environments. It allows businesses to adapt to changing circumstances and stay ahead of their competition.
Flexible people can be helpful to work with because they often have an open mind and are willing to try new things. They also tend to be empathetic and understand others' feelings and concerns.You can also increase your flexibility by making changes to your everyday routine. 
For example, if you normally watch television before bed, try reading a book instead. You could even try a different activity, such as playing an instrument or going hiking. This will help you to practise your flexibility and develop new skills.