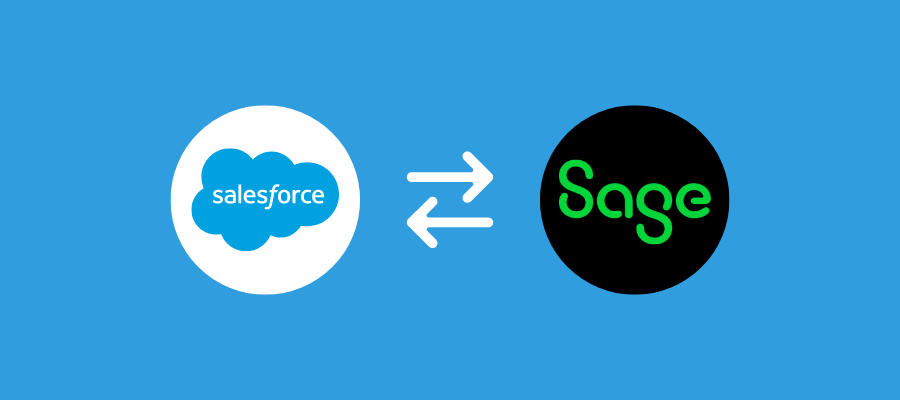 A finance system that connects seamlessly to your other solutions eradicates data re-entry and allows teams to serve customers with accurate information. However, implementing the right solution requires a well-documented integration plan to avoid common pitfalls. Sage Intacct is a best-in-class accounting solution that integrates with your other business applications.
Quick Reconciliations
Sage Intacct's integrations spearhead efficient and rapid reconciliations, setting a high standard in the financial management landscape. By seamlessly integrating with various financial platforms and tools, Sage Intacct ensures a smooth data flow, significantly reducing the time and effort required for reconciliation processes. The platform's prowess lies in its automated data synchronization capabilities, allowing businesses to import and reconcile diverse financial data sets effortlessly. Sage Intacct's intuitive interface and pre-configured features make reconciliation workflows more efficient and error-free by minimizing the need for manual input.
Real-time updates and synchronization further enhance the speed of reconciliation tasks, providing users with accurate and up-to-date information for prompt decision-making. Whether matching transactions, verifying accounts, or identifying discrepancies, Sage Intacct's integrations offer a dynamic and responsive environment. Organizations leveraging Sage Intacct's integrations benefit from increased agility in their financial close processes, allowing them to quickly adapt to changing business needs. This adaptability ensures that businesses can maintain financial accuracy and compliance efficiently. Sage Intacct's integrations lead quick reconciliations by combining automation, real-time updates, and a user-friendly interface, ultimately providing businesses with the tools they need for a swift and effective financial close.
Streamlined AP
The best-in-class Sage Intacct integrations help you automate your accounting processes and streamline global payments so your business can focus on growth and scale. You can easily sync projects, customers, employees, and financial data between your Sage Intacct accounts and other software systems to ensure all transactions are accounted for, recorded, and updated in the right places. Effective data mapping is essential to a successful integration. With it, data errors can slip through the cracks and result in consistent financial reporting and a host of other problems down the road. For example, a retail company integrated Sage Intacct with its e-commerce platform but needed to map product SKUs and inventory records correctly. As a result, sales data needed to align with accounting records, resulting in inaccurate revenue recognition and stock management.
In addition to reducing manual effort and minimizing the number of steps in your accounting workflows, Sage Intacct integrations help you avoid costly errors with automated AP processing and PO matching. 
Automated Payments
Sage Intacct has built robust automation tools into its solution to reduce manual data entry, process inefficiencies, and error risks. This allows teams to focus on growing their business while having reliable financial tracking alongside digestible visuals informing their decisions. Whether it's an ACH file, wire transfer, or paper check, businesses can make payments directly within Sage Intacct to their vendors. These payments can also include a discount for early or delayed payment terms, allowing teams to optimize vendor payments for their business. The beauty of AP automation is that it can handle global and domestic transactions in 196 countries and 120 currencies, with a choice of country-available payment methods. This can improve cash flow, boost treasury efficiency, and ensure tax and regulatory compliance. With an accurate cloud-based system built to integrate, you can rely on Sage Intacct to sync and transform transaction data from multiple sources, including POS and e-commerce platforms, into the accounting hub. This simplifies workflows and eliminates the need for retyping information from one system to another, which saves time, reduces errors, and speeds up the entire process. For example, POS integration with Sage Intacct allows Sales teams to upload invoices into Sage Intacct while simultaneously syncing sales data between systems. This eliminates retyping and makes end-of-month bookkeeping faster and easier while reducing the time Sales and Accounting spend on ad hoc reporting.
Access to Real-Time Data
When you integrate your AP and ERP systems, you can eliminate the need for manual data entry. This means you can reduce your time-to-close and improve your accuracy. You can also gain visibility into the core business with real-time reporting. Streamline your accounting processes with an integrated solution that automatically syncs AP transactions to Sage Intacct from when they occur. Then, your accounting team can review and approve payments to vendors, all while spending less time reentering data. Spend & Expense, and Sage Intacct are pre-coded with all the essential information you need to make reconciliation fast and easy. You can have transactions auto-sync with Sage Intacct every night or manually sync them anytime. With Sage Intacct and Spend & Expense connected, your entire organization will save money and time on data entry and get a complete picture of the company's financial health. Sage Intacct can be connected to dozens of apps and systems via the low-code middleware solution. This platform helps companies develop, govern, and orchestrate integrations between multiple software applications without needing custom code and in a flexible way that adapts to changing needs. A Sage Intacct integrator can help you create a custom solution that meets your unique needs. Then, you can start seeing the ROI.