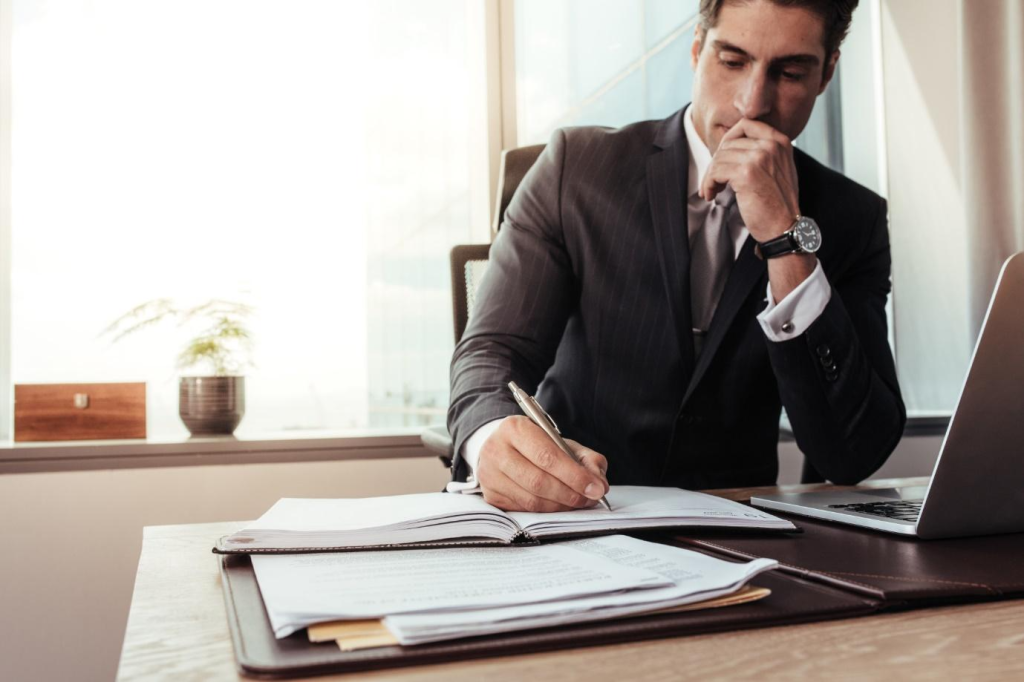 It's almost inevitable that businesses will run into legal issues, whether with hiring, taxes, business processes, etc. Even if you don't have legal problems, consulting a lawyer can be a wise move. That way, you can confidently make future decisions, knowing you won't be tangled up in delays, fines, and lawsuits.
Getting the right business attorney is vital to your success here. Otherwise, you can land in even hotter water than you would without their advice.
Being prepared with interview questions will help immensely. Read on to see which key questions you need to ask when hiring a business attorney.
How Much Experience Do You Have?
Your business is what keeps food on the table; you can't risk bad advice from an inexperienced business attorney to shut it down. Plus, someone who's new to the scene probably hasn't ironed out all their kinks, so you might be left frustrated with slow and halted service.
An experienced business lawyer will be well-established. This means that not only will they provide smooth and excellent service, but also that they'll be reliable too. After all, it's hard to stay in business if they don't have a steady stream of happy clients.
Do You Have Experience in My Particular Industry?
Finding an experienced business attorney is only the first step. In addition to having years of experience practicing law, they should also have plenty of prior clients in your industry.
A lawyer can be great at their job for general commercial clients. However, if you need something more particular, or if your industry is more niche, then it's necessary for them to have a history in certain industries or even business aspects.
For example, if you need assistance with franchise agreements, then ask if they have experience helping past clients draw these up.
Will You Go to Trial for Me?
This might seem like a strange question; however, you'd be surprised to learn just how many attorneys will work on everything but won't go to trial. Instead, they do everything to settle the case, which may not be the best outcome for you.
It's your hope that you'll never have a legal dispute, but the fact is, there's bound to be a disgruntled customer, vendor, or partner somewhere in your future. When that happens, and they want to pursue things, you want a business attorney who will go to bat for you.
You should ask what their trial experience is like too. You don't want someone who's not familiar with arguing cases in court.
Who Will Work on My Case?
Depending on your situation, you won't always get that sole lawyer working on your matter. In fact, if it's a very small issue, they won't even be the ones sorting things out. On the other hand, if it's a large issue, they'll involve other staff members (such as partners and paralegals) to help move things along.
None of these things are bad, and can be quite beneficial for you. However, you'll want to vet those involved too. If you find out that there will be others on your case, ask what experience they have and what their credentials are.
What's Your Communication Style?
You're entrusting this attorney with your business's future, so the person you choose should be someone you're 100% comfortable communicating with.
Some lawyers will prefer in-person meetings and phone calls, while others prefer digital methods such as email or text. It's good to pick someone who uses your preferred method. Just be prepared for a bill for their time, regardless of if it's an in-person meeting or email.
Also, find out how much time it typically takes for them to respond to clients. You want someone who's dedicated to open and reactive communication.
Do You Have Free Consultations?
Understandably, people exploit free consultations to get information from legal experts without paying a cent. To combat this, more and more lawyers are charging normal rates for their initial consultations.
It can be difficult to find the optimal attorney though, and if you pay for all initial consultations, this can add up quickly. So if it's important for you to get these for free, then ask about it as soon as you contact them. That way, there are no surprises.
What Do You Charge?
It's no secret that attorneys are expensive. Even if you're prepared to spend a significant amount of money, it may turn out that the business lawyer you're interested in charges more than what you have in the bank.
So before you get disappointed, ask about their fee structure. Many will charge an hourly rate, but it's not uncommon for clients to negotiate fixed fees so they have a more concrete idea of what they're paying.
On that note, also ask if they require a retainer. Most do, so expect to pay money upfront.
What's more important is this: is the retainer refundable if the entire amount isn't used up? Make sure the details are clear before you hire an attorney to avoid financial surprises.
If you find that traditional business lawyers are too expensive, you can try a law firm alternative instead. This allows you to hire business lawyers that add a layer to your in-house legal department.
Get a Reliable Business Attorney
As a business owner, one of the biggest obstacles to your passion is legal issues. It's tough to get everything right on your own, so hiring a reputable business attorney is highly beneficial.
By having a legal expert check everything for you and go to trial if needed, you can ensure the longevity of your company.
If you have more questions about legal services, then keep reading our blog page. We have a variety of posts that'll answer them.