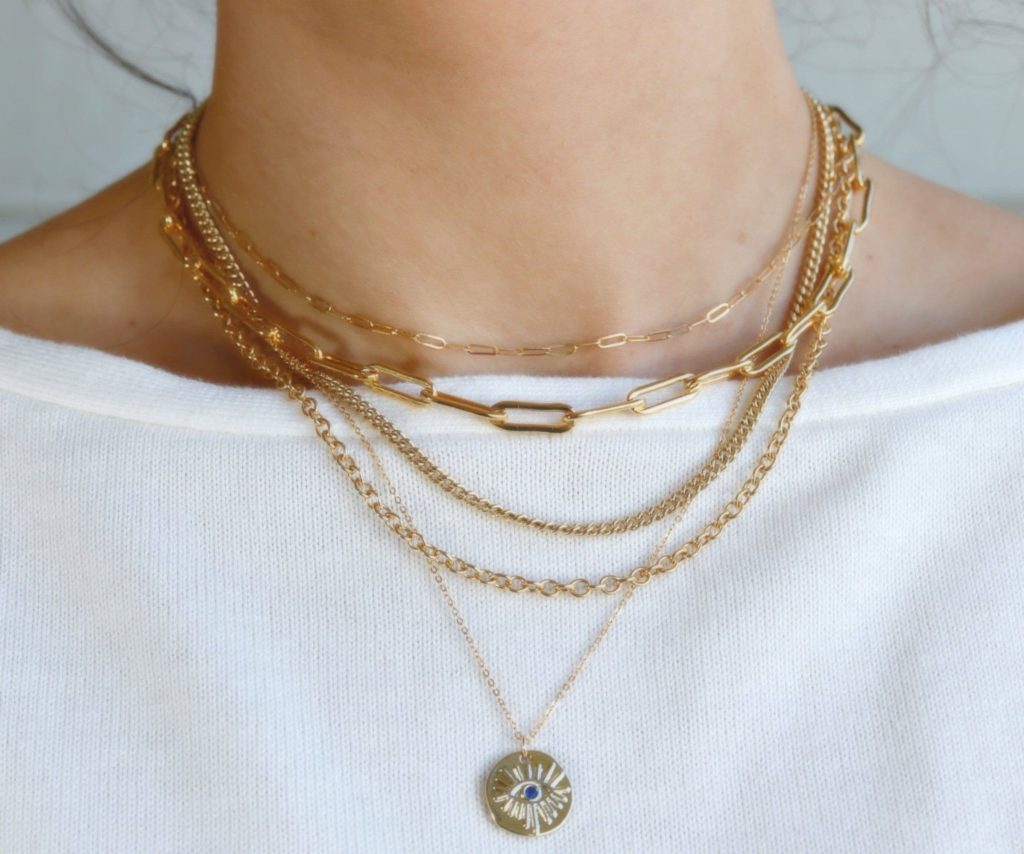 Welcome to the glamorous world of jewelry where we dive into the enchanting trends that will captivate fashion enthusiasts in 2023. This year promises an array of stunning and unique styles that are set to elevate your jewelry game. From bold statement pieces to delicate accents, let's explore the best jewelry trends that will grace the fashion scene in 2023.
Chunky Chains:
Prepare to make a bold statement with chunky chains in 2023. These oversized links will dominate necklaces, bracelets, and anklets, infusing a touch of edgy sophistication into any ensemble. Embrace the power of substantial chains to add an instant dose of confidence and attitude to your look.
Hoop Earrings:
Hoop earrings have stood the test of time, and they're not going anywhere in 2023. This classic jewelry piece will continue to reign supreme, but with a modern twist. Experiment with different sizes, textures, and embellishments to make a statement. From delicate gold hoops to diamond-studded stunners, these versatile earrings will complement any outfit.
Layered Necklaces:
Layering necklaces will remain a popular trend in 2023, allowing you to create a unique and personalized look. Mix and match necklaces of varying lengths, styles, and textures to achieve an effortlessly chic ensemble. Combine delicate chains with pendants, chokers, and even chunky chains for an eye-catching layered effect that showcases your individuality.
Statement Rings:
In 2023, it's time to let your fingers do the talking with bold and extravagant statement rings. Oversized designs, intricate detailing, and mesmerizing gemstones will adorn your hands, making a captivating statement. Stack multiple rings for a playful and eclectic vibe, or let a single standout piece steal the spotlight. If you're seeking a symbolic design, engraving the Metatron's Cube on one of your rings or any piece of jewelry might add a trendy vibe and evoke a sense of balance.
Pearl Accents:
Pearls are making a triumphant return in 2023, exuding elegance and grace in modern and contemporary designs. Look for pearls incorporated into unique settings, such as earrings, necklaces, bracelets, and hair accessories. Whether it's a single luminous pearl or a cluster of pearls, these timeless beauties will add a touch of sophistication to any ensemble
As we embrace the fashion trends of 2023, the world of jewelry shines brightly with an array of captivating styles. From chunky chains to colorful gemstones, hoop earrings to layered necklaces, statement rings to pearl accents, these trends offer something for every jewelry lover. Embrace these trends and let your accessories speak volumes about your personal style and fashion-forward mindset.
If you're looking to stay ahead of the curve and adorn yourself with the latest jewelry trends of 2023, visit our website, Jewelempire.co. We curate a stunning collection of exquisite jewelry pieces that embody the essence of these trends. Discover the perfect statement necklace, a pair of eye-catching hoop earrings, or a unique layered necklace to elevate your style and make a lasting impression.
 Step into 2023 with confidence, glamour, and an extraordinary collection of jewelry that truly defines you. Visit Jewelempire.co today and unlock a world of timeless elegance and contemporary fashion.