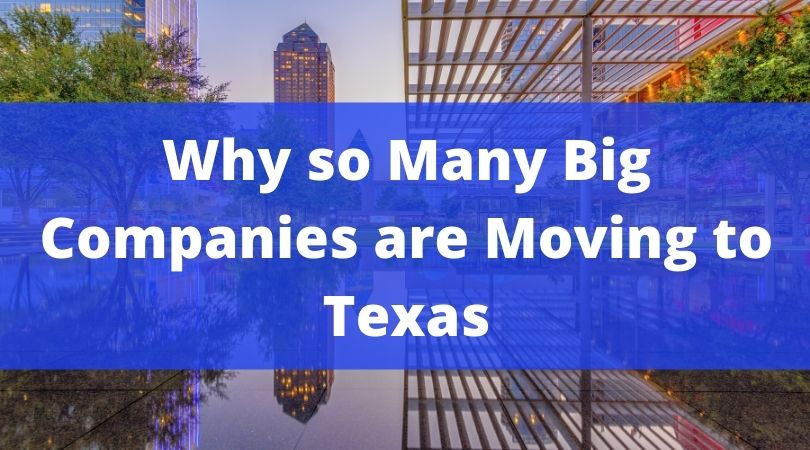 Texas is known for having various industries and companies from all types of backgrounds. They house well-known technology companies like Tesla and Oracle that create jobs for the state. Along with other institutions like JP Morgan who are huge in the financial field. Texas is currently the place to look at if you want to have a successful business. But what's behind this mass migration of industries to the Lone Star State? Thanks to its economic growth and opportunities, the state will continue to keep up with its great reputation of helping businesses continue their growth and see rapid success.
Favorable Business Environment:
One of the main reasons for the influx of top industries moving to Texas is because of its business-friendly environment. The state has low taxes and reasonable regulations that help these companies get started. Reducing costs for business owners and allowing them to focus their funds on keeping their business running. Which makes these companies feel more welcomed and excited about working towards their dream. The state of Texas continues to see constant innovation and wants to make sure the state is fruitful with great businesses.
No State Income Tax:
Texas is one of the few states in the U.S. that does not force a state income tax. Allowing people to save their money without having to worry. Showing that Texas wants to put people first. They see the potential these future business owners have; it just requires some extra money. Everyone can benefit from these tax incentives. They can enjoy their lives while also being able to save their money.  
Booming Workforce:
Texas boasts a diverse and well-educated workforce. The state is filled with professionals ready to get their foot in the door. Thanks to the great education and training that the state offers, these people are ready to get their careers started. Companies are always in need of the right employees. The state can help them find the right employee who can do the work and be the perfect fit.
Affordable Real Estate:
Compared to many other major cities in the U.S., real estate in Texas is remarkably affordable. Which is the best incentive to have when looking for property to start your business. This type of accessible living is available for both residents and companies. Business owners don't need to stress about where to start if the property is within their price range. Texas has great qualities for living that everyone can benefit from.
Strategic Location:
Texas is strategically located in the heart of the United States, making it an ideal distribution hub for companies with national or international reach. It's important to grow a business that can reach out to multiple groups of people. Starting your company in a state filled with international airports can help with that. Along with that, the state has access to all kinds of different ports. Which can help you with moving your goods and services not only around the country but around the world.
Energy and Tech Resources:
Texas is known for its energy, and its access to different energy resources is appealing to energy-intensive industries. The state is known for using both traditional and renewable types of energy. Which makes it a great destination for companies who are working on their own type of energy stability. Along with energy resources, the state is filled with different types of tech companies. Texas has everything you need if you're getting into the tech world. There are many cities where these companies can start, like Austin, that house a load of tech people who would be interested in your business.
Bottomline:
It's no coincidence that Texas is the best for so many types of industries. The state has created an environment that helps businesses with their continual growth. With lots of great factors, it's no wonder why it's a popular destination for so many companies. Thanks to these incentives, the economy in Texas will continue to grow which continues to provide more opportunities for businesses. If you are ready to see your business flourish, then moving to Texas is the right choice for you.