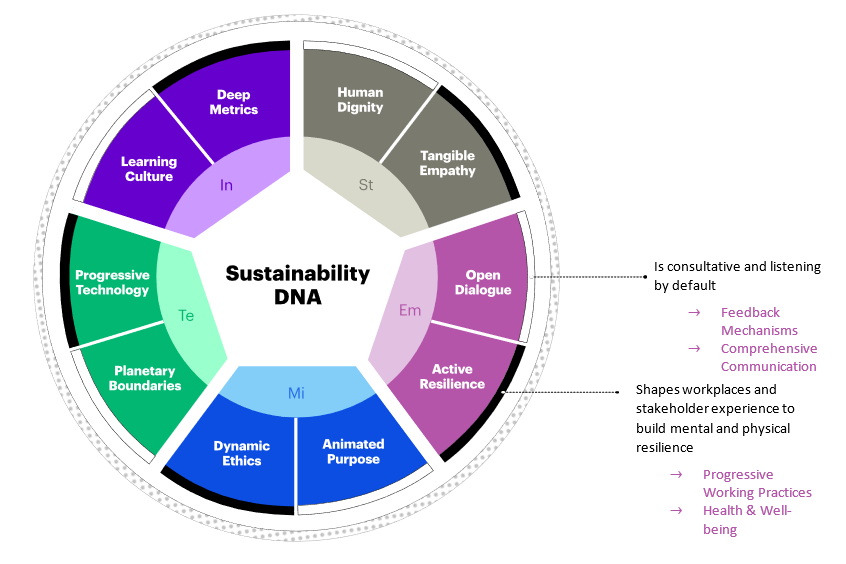 Mental health is one of the most important factors to human performance. It can boost productivity, employee engagement, and overall wellbeing.
Companies should consider implementing mental health platforms to support employees. Providing mental health resources can help improve employee retention, increase productivity and reduce absenteeism.
1. Boost Employee Engagement
With a mental health platform, your company can boost employee engagement by providing them with access to resources and support that promote their emotional wellbeing. In turn, they will be more engaged in their work and more likely to stick with the company for a longer period of time, which is beneficial for the business as well.
In the last couple of years, employers have started prioritizing workplace wellbeing and mental health as a way to reduce employee absenteeism and increase productivity. They have implemented initiatives like four-day work weeks, PTO, and enhanced counseling benefits or apps to boost employee engagement.
However, these approaches only go so far. They focus on things that help boost engagement, but they do not directly address the underlying cause of the problem, which is poor employee mental health.
That's why it's critical to make sure your company is doing all that it can to improve mental health in the workplace. That means focusing on culture change.
Creating a healthy culture starts with employees having a normal conversation about mental health, as it's not just a matter of treating symptoms but actually helping people manage them. It also includes promoting autonomy, establishing boundaries, and encouraging team members to establish norms around communications, responsiveness, and urgency.
Another important step in fostering a healthy workplace is to create a forum for employees to discuss their mental health journeys and how they've overcome barriers. This will encourage open and honest conversations between employees, and it can be a great opportunity for leaders to model mental health behavior, too.
A mental health platform is a powerful tool to help employees self-manage their mental wellness through various tools, including meditations, practical exercises, and psychoeducational videos. It's also a cost-effective way for your team to improve their mental health while simultaneously supporting your company's goals.
A recent study from Spring Health found that a well-designed and executed workplace mental health program can significantly boost employee engagement and reduce absenteeism, which in turn provides a positive financial return on investment (ROI) for the employer. It also shows that a platform that offers customized interventions and tools can better engage employees than cookie-cutter digital health solutions, which typically offer prompts or euphemisms instead of true support.
2. Reduce Absenteeism
As an employer, you can reduce absenteeism by implementing a mental health platform. A strong program can improve the lives of your employees and help you maintain a high quality workforce.
Absenteeism can be caused by a wide range of factors, from financial concerns to stress and illness. Keeping track of employee absence history can help managers understand the root causes of unplanned absences and develop strategies to avoid chronic absenteeism.
It can also help you identify trends in your workforce. For example, if an employee is missing more than 30 days of work, you may need to implement new policies that address this problem.
Providing an EAP to employees can also be a great way to reduce absences and improve their emotional health. According to MetLife data, employees who receive an EAP are 34% more likely to say their mental health has improved in the last 12 months and 18% more likely to feel holistically healthy.
A study by Spring Health found that workplace mental health programs can increase productivity and reduce absenteeism. These benefits are significant, and they can provide a positive ROI for employers.
If an employee experiences an acute or long-term mental health issue, it can affect their work productivity and quality of life. Employers can help to reduce this impact on their employees by offering a mental health platform that offers free wellness consultations and an employee assistance program (EAP).
To keep employees engaged, it's important to provide them with resources to manage their mental health problems. For example, you can establish a mental health forum where employees can share their stories with each other and discuss how they're dealing with difficult situations.
You can also give employees access to a therapist and a confidential Suggestion Box tool so they can ask for help anonymously. These features can encourage employees to seek help when they need it most.
A telehealth platform can also be an effective solution to reducing absenteeism in the workplace. These platforms allow mental health professionals to deliver mental health services remotely, from anywhere in the world. These platforms are typically HIPAA-compliant, making them a safe and convenient way for patients to receive services from their healthcare providers.
3. Increase Employee Satisfaction
Mental health is one of the top concerns that employees have in the workplace. As a result, it's essential for employers to focus on creating a culture that supports employee mental health.
In order to create a healthy environment, leaders need to ensure that their mental health policy is clear, understandable and accessible to all. This can be done through regular pulse surveys and a clearly-stated commitment to mental health excellence within the company.
A mental health platform can help leaders address these challenges by establishing a transparent mental health strategy that can be implemented across the organization. This way, employees can be assured that their concerns are being addressed and acted upon.
Leaders can also provide employees with mental health resources that can be used outside the office. Some examples of these resources include meditations, workshops and webinars that can be used to improve overall wellbeing.
Another option is BetterHelp, a virtual therapy service that provides counseling services to individuals, couples, teens and families. The platform allows users to communicate with therapists through secure messaging, video conferencing and online appointments.
Providing employees with mental health support through an online platform can be a great way to offer additional mental healthcare benefits, especially for those who may have difficulty accessing traditional services. It can also complement a company's existing mental health benefit plans.
In addition to boosting employee satisfaction, a mental health platform can improve team communication and productivity. It can help employees understand how they are contributing to the overall success of the company and how their individual roles fit into the larger mission.
The most effective mental health programs for employees often use a combination of online and in-office resources to reach and support employees. These can be accessed via mobile apps and browsers, and include tools for goal tracking, wellness worksheets and digital journals.
A good mental health platform should also provide employees with a variety of resources, including exercises, worksheets and videos. This will give them the knowledge they need to make changes in their lives and improve their mental health.
4. Improve Employee Health
If you're an employer looking to support your employees and improve their well-being, you need a mental health platform. It's a smart investment that can boost engagement, reduce absenteeism, increase satisfaction and boost your bottom line.
In a world where stress and mental illness are more common than ever, your company's health and wellness program needs to be more comprehensive. Whether it's providing access to apps that help with sleep and stress reduction, or offering mental healthcare solutions like Modern Health or Mindful, it's important to make sure you're providing your team with the best tools and services for their individual needs.
Getting your employees to use the benefits you offer is essential for boosting employee retention and attracting and retaining the talent you need. But you also need to ensure they understand how these programs work, and the value they provide.
A lot of companies have started using employee assistance programs (EAPs) as part of their benefits package to help with depression and other mental health concerns. These are confidential programs that allow your employees to get help for their mental health issues through phone and in-person sessions with trained professionals.
Many employees may be reluctant to use an EAP because of stigma and shame associated with mental health, but you can help them overcome these barriers by providing education on how they work. Some companies even send a monthly newsletter with tips on how to use their EAP.
The most effective approach to supporting your employees' mental health is to create a culture where it's OK to talk about it. This will help employees feel more comfortable talking about their own struggles and encourage them to seek out help when they need it.
It's also important to make it clear that a mental health app or therapy isn't an alternative to professional support for mental health issues. A clinically-validated self assessment can identify your employees' specific needs and help them create a plan for mental health care that includes a mix of therapy, one-on-one counseling or medication.
The key to improving employee health is to make it an organizational goal, integrating mental well-being with other goals like physical and financial wellbeing. This will create a healthy workplace that's good for the business, the people and the community.