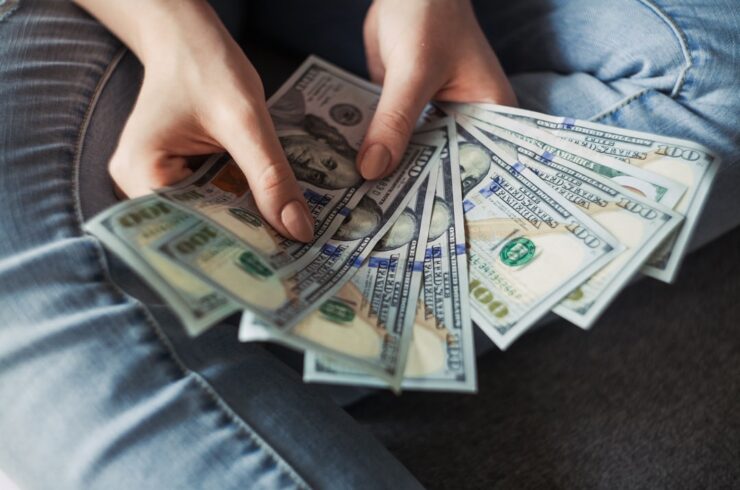 A payroll API system can automate time tracking and payments. It can also make these systems more reliable and efficient.
For example, a fintech lender can use an employee's payroll data to verify income and employment for credit lines or loans in minutes rather than sifting through dozens of documents. This makes the whole process much more seamless for consumers.
Automate Time Tracking
There's a lot to consider when building a payroll system. Different industries and demographics have unique employment terms, compensation, deductions, and benefits requirements. As a result, the market has seen an explosion of varying payroll solutions.
A unified API solution allows businesses to connect their existing systems and minimize time spent entering data into multiple applications. This reduces HR staff workload and makes the whole process much faster and more efficient.
Moreover, a payroll API system can also be used to power other SaaS products. For example, lenders can launch services like paycheck-linked lending or credit-building products based on income and employment verification.
Aside from that, payroll APIs make it easier to offer employees various benefits and rewards that align with their custom needs. This includes direct deposit switching, easy reimbursements, tax and net pay management, and more. All these features and more depend on the coverage of the payroll API platform (the number of employers and employees it connects to) and its speed in verifying background checks, insurance coverage, and employee data.
Automate Payroll Calculations
A unified payroll API makes integrating time and work data from different systems easy. This reduces manual processes, minimizes mistakes, and ensures the consistency of the information collected. It enables a smooth process for employee onboarding, reimbursement management, tax and net pay management, and more.
The API can pull information from the 'Employee Profile,' including the employee's full name, date of birth, permanent address, and other details, as well as the 'Gross Pay,' which is calculated by taking the employee's pay rate times the number of hours worked, plus any deductions paid or contributions made to benefits. It can also extract information from 'Pre-Tax Deductions,' 'Tax Deductions,' and 'Reimbursements.'
Besides being useful for companies that use payroll internally, payroll-connected APIs can also help fintech's to serve unmet financial needs. One example is payroll-attached lending, where mortgage companies or insurers de-risk loans by automatically collecting payment obligations directly from an employee's paycheck and depositing the rest in their bank account. This requires a strong partnership between the fintech and payroll provider and security and compliance protocols that are easier to implement with the correct API.
Automate Payments
In the fintech space, payroll APIs enable new product offerings that streamline and automate various time-consuming consumer processes. From streamlined deposit switching to income verification, this technology opens the door for innovative new financial products that empower customers with their data.
One of the most common uses of a unified payroll API is facilitating income and employment verification for consumer loans, insurance policies, and other financial services. By directly accessing this data from payroll systems, credit providers can drastically improve background checks, quality of leads, and lending underwriting speed.
A unified payroll API system also streamlines the process of providing employees with holistic and flexible employee benefits aligned to their custom needs. This can include health and wellness benefits, reimbursements and perks, and easy deduction management. This unified payroll API solution normalizes and funnels all employee data into a uniform format that other SaaS solutions like 401k platforms or HRMS can easily access.
Automate Reimbursements
With the right payroll API system, you can automate tasks like reimbursements. This saves you time and ensures that employees get paid on time. It also helps you comply with tax laws and regulations. With automated payroll, you can track changes in tax policy and withholding rules, which are often complex.
You can easily access salary information and data on benefits and deductions from multiple systems using a unified payroll API. This data can help 3rd parties like insurance and lending companies assess an individual's eligibility for loans or mortgages. This is because the information is streamlined, unlike other sources that require an individual to submit dozens of documents.
Payroll-attached lending can also reduce fraud, improve credit quality, and decrease charge-offs. This feature also increases the number of borrowers that can be served and expands the available market for lenders. It's an innovative way to meet consumer demand for personalization in financial services.
Automate Time Off
You can automate tasks like time off requests and approvals using payroll APIs. This can help you save both money and time by eliminating manual processes. This use case also enables you to improve employee morale and productivity by allowing them to focus on their work without worrying about being paid.
Moreover, it can also improve your performance management systems by giving you more flexibility with compensation. You can better identify high performers and offer them more lucrative incentive packages.
In addition, payroll APIs can also make your company more competitive by enabling you to offer more personalized financial services for modern consumers. These services include direct deposit switching, income and employment verification, and loan repayments directly accessed from paychecks (also known as payroll-attached lending). Deposit switching is a simple process that can be done with a single payroll API integration. This allows employees to change their bank accounts conveniently while helping them control their money. In addition, it enables lenders to serve credit-invisible and credit-damaged customers by using their paycheck data to build a more accurate score.