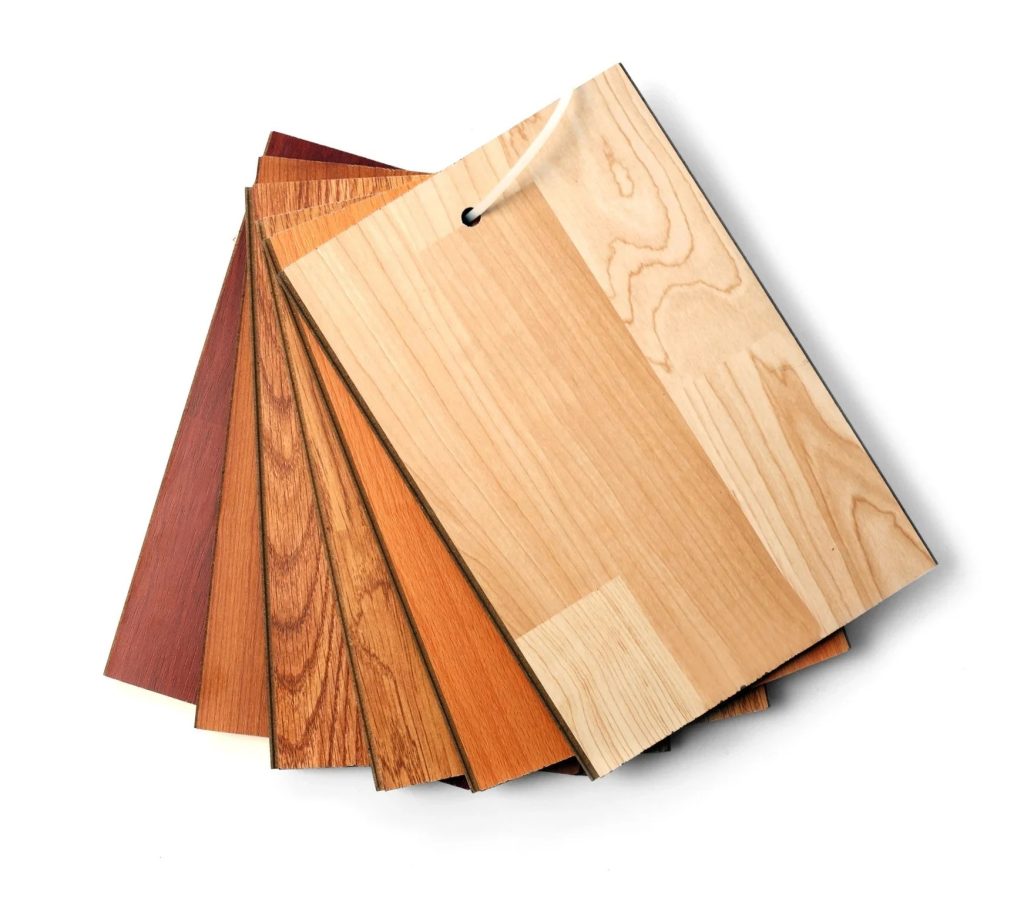 According to a recent survey, 50% of homeowners are still on board with the home improvement craze that started in 2022. The difference is that homeowners are focusing on long-term renovations in 2023.
If you're considering a new floor that can stay the distance, you've likely considered hardwood flooring.
It's undeniable that wood floors add charm to any room, but how thick is hardwood flooring meant to be if you want to enjoy long-lasting style? Read our floor thickness guide for answers to your hardwood flooring questions.
How Thick Is Hardwood Flooring Usually?
Most solid hardwood planks have a standard floor thickness of ¾ ", with a few exceptions measuring 5/16″ thick. So, you won't find many options to choose from when you decide to install classic hardwood floors.
Engineered wood flooring offers more variety. They're typically offered in either ½" or 3/8″ thicknesses. This translates into 12.5 mm and 10 mm, respectively.
Higher-end boards will offer more flexibility when it comes to thickness. Additionally, there are two types of engineered wood floor thicknesses to consider.
Wood Layers
Layers of thin wood make up the major part of engineered hardwood planks. Manufacturers glue these together to add stability to the floor.
Veneer Layer
The veneer layer is the visible part of an engineered floor. You should also consider this layer when choosing your flooring.
When Does Wooden Flooring Thickness Matter?
There are three things to consider when deciding how thick your engineered hardwood floor should be. These are:
The Subfloor
You must know the composition, condition, and level of your subfloor before installing engineered hardwood flooring. If your subfloor is uneven, it's best to choose a thicker board to increase your floor's stability.
If you intend to set your boards directly on joists, you should opt for a board that's at least 18mm thick. The joists will offer extra stability in this case.
Underfloor Heating
In some cases, thicker hardwood can also help with climate control. Some homeowners feel that thicker floors help improve their home's insulation.
Be aware that thicker hardwood flooring can hamper the efficacy of an ambient heating system. Underfloor heating may also damage a solid hardwood floor.
Thinner planks will facilitate a more rapid transfer of heat, so they're a good choice for maximizing your underfloor heating. It's vital to consult with a professional when you're installing engineered hardwood over an underfloor heating system.
Expected Foot Traffic
In most other instances, the thickness of the flooring you choose will only impact its durability. Engineered wood flooring is highly adaptable and robust, making it a popular alternative to more costly hardwood flooring.
Some of the busiest parts of any home include:
Passageways
Living rooms
Kitchens
It makes sense to install thicker flooring boards with high-quality veneer in these high-traffic areas. The thicker the solid wood top layer of the floorboard is, the more times you can sand it.
You can sand floorboards with a thickness of 21/6 up to seven times during their lifespan. Thinner planks may only stand up to sanding a maximum of five times.
This makes thicker boards a more cost-effective option in terms of replacing them eventually.
Other Factors That Impact Your Ideal Floor Thickness
Apart from its location, you should also consider the structure of an engineered wood floor when deciding on the best fit for you. These are the most important considerations:
The Under-Core
The under-core of a wooden floor isn't visible after installation, but it's crucial in determining the overall stability of your floor.
Premium engineered hardwood planks have a multi-laminate hardwood ply with a cross-layered composition.
This structure increases the strength and stability of the plywood. It also prevents excessive expansion and contraction.
Cheaper options may include a block-board under-core that isn't as sturdy or durable as a plywood core.
If you're installing your floor over radiant heating or in an area where it's likely to experience high humidity or temperature variations, you should always opt for a floor with a top-quality under-core.
The Wear Layer
The top layer of an engineered floorboard is always made of hardwood, so it looks exactly like solid hardwood flooring.
High-end flooring brands like Proximity Mills, Doma, and Anderson Tuftex hardwood flooring offer flooring boards made from an exciting variety of hardwood species.
Cheaper brands may offer a wear layer comprising multiple strips of hardwood. A single-strip water layer always presents a more traditional look for your floor, and the thicker the top layer, the longer your board will last.
The final layer comprises a lacquer to help preserve the beauty of the wear layer.
Dimensions of the Flooring Boards
You may choose from broad long boards or narrower short boards when installing your engineered hardwood flooring. You'll likely need a combination of both, depending on the floor plan of your house.
While this decision is a matter of preference, shorter and narrower boards are always the cheaper option. Despite their attractive price, they offer the same quality as larger boards.
Narrower shorter boards most closely imitate traditional hardwood flooring, so they may suit you best if you have an older home.
Long, broad boards may cost more, but you'll need fewer of them to complete your flooring project. They're also quicker to install, which can save on labor costs.
Some homeowners find longer boards more appealing, as they provide a more consistent look and show off the wood's ornamental grain better.
Make Good Choices
Whatever home improvement project you undertake, it's important to inform yourself about your options before you get started. Every home is a unique space, and it's worth taking the time to figure out what's right for you.
Whether you're wondering, 'How thick is hardwood flooring' or keen to explore new paint colors, we have all the best ideas. Browse our website for inspiration to fuel your home designs.