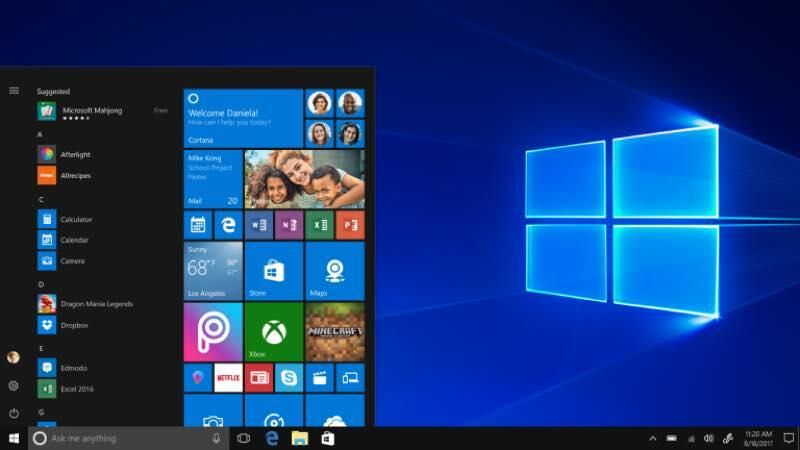 Many Windows users rely on paid security software to protect their devices from hackers. Still, they may need to realize the tools built into the operating system already provide substantial protection. Windows 10 and 11 include a healthy lineup of tools for preventing malware attacks, including fake updates and malicious web scripts.
Windows Defender Antivirus
Windows Defender Antivirus is the built-in virus protection included with the default installation of Microsoft Windows 10 Pro and 11. It is the most well-known antimalware suite and has performed exceptionally well in recent tests by independent testers. The tool monitors your computer in real-time for potential threats and running scans. It also updates constantly to keep it current. Aside from essential threat protection, Microsoft offers parental controls for families with younger children. This feature allows parents to set screen time limits, restrict apps, and monitor websites visited by family members. It can also track a child's location and allow parents to check where their family is when they aren't home.
Moreover, the built-in security tool offers a variety of other tools to enhance your online safety. These include a password manager, which keeps your passwords secure, and a privacy scanner that lets you see how many websites are tracking your data. It can also alert you if one of your passwords is compromised, making it easy to change. 
Windows Firewall
The built-in firewall is a handy tool with Windows to keep unauthorized data transmission out of the system. It filters network traffic and blocks ports according to threat level. It also allows users to customize firewall settings and create custom rules. The Windows Firewall can be set up to monitor domain networks, private networks, or public networks, with options for allowing specific applications through the firewall for each one. This feature is a good choice for businesses and home users who want to avoid installing third-party security software. It works well and only pester users with a few notifications or prompts.
Moreover, it can automatically scan files and apps downloaded from the Microsoft Store for threats. However, it has a limited depth of configuration features that many aftermarket solutions have. In addition to the firewall, Windows 10 offers a variety of other security tools. Users can access Account Protection to safeguard their Microsoft accounts, secure sign-in options like fingerprint and facial recognition, and Dynamic Lock to prevent someone from remotely accessing their device. The App & Browser Control settings can detect malware and warn users about suspicious URLs through reputation-based detection and usage data.
Windows Task Manager
As Windows is used by 65% of desktop and laptop computers in the United States and 77% worldwide, it must meet modern security standards. This is why a Windows 10 Pro install includes several security features that help fortify and streamline cybersecurity. Among these features is SmartScreen, which monitors programs running to ensure they're legitimate. It also helps protect against phishing attacks by comparing the reliability of websites and emails against Microsoft's blocklist. This extra layer of user protection complements the cybersecurity awareness training companies provide to their staff. Another key feature is the ability to remotely access a computer running Windows 10 Pro using Remote Desktop. This enables IT professionals to troubleshoot issues on employee devices without physically visiting them. This can save time and money for businesses that rely on legacy applications. Windows Task Manager offers a detailed view of system activity and processes for advanced users. It also shows a graphical breakdown of the use of system resources with options to display resource usage as percentages or values. For example, you can see how much memory, disk, and network are used by each process. You can expand or collapse grouped processes by clicking the little arrows next to their names.
Windows Hello
A few years ago, the ability to log in to a computer with your face, iris, or fingerprint was the stuff of science fiction and techno-thrillers. Today, this biometric security feature is a consumer-ready reality and can help you avoid the hassle of passwords. Windows Hello uses a combination of facial recognition or fingerprint scanning to verify your identity upon signing in on devices that support the service, including laptops and PCs. It is a lot faster and more convenient than entering a PIN, and it is also much more complicated to hack than a simple password. You can enable it in Settings under Accounts. You will need a device with a built-in facial or fingerprint reader that supports the Windows Biometric Framework. The information that Windows Hello stores to identify you is encrypted, so it never leaves your device. The feature can even recognize you if your facial features change, such as when you grow a beard or get glasses.
BitLocker Drive Encryption
BitLocker is Microsoft's full-disk encryption feature, and it comes standard with most Windows versions aimed at professional or business use. It uses the Advanced Encryption Standard algorithm with 128 or 256-bit keys to encrypt data stored on your operating system drive and any other drives you choose to protect. The software can also encrypt USB flash drives or other removable storage media. You can even use BitLocker to protect files stored in a virtual environment. The protection extends to laptops, desktop computers, and mobile devices like tablets and smartphones. If you enable BitLocker, it runs a system check to see whether your hardware can support the feature. The encryption process works best when a trusted platform module (TPM) chip is installed on the motherboard and used to store the disk encryption key. TPM chips are built into some laptops and desktops and can be accessed only with the correct password or recovery key. Once your computer runs on BitLocker, any attempts to access the drive with a physical connection or over a network are met with prompts to authenticate or error messages stating the device or files can't be accessed.