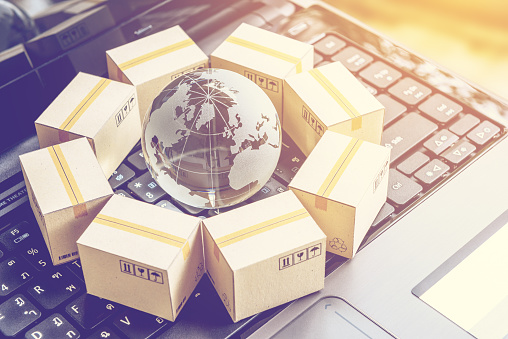 If you're a new eBay seller, it's important to understand your selling limits. This can help you grow your business faster while still providing great customer service to buyers.
eBay takes your performance and customer feedback into account when deciding to increase your selling limit. So, follow these 5 tips to maximize your chances of getting an eBay limit upgrade.
Verify Your Identity
Verification is a critical step in making sure that you are an authentic seller and can receive payments safely. eBay uses a variety of methods to verify your identity, including email address verification, phone number verification, and physical address verification.
If you're a new seller on eBay, make sure that you're verified before you begin selling. The process is simple and only takes a few minutes.
During the registration process, you'll be asked to provide a few pieces of personal information to help verify your account. This includes your full name, a valid email address, and a payment method.
Once you've completed this process, you can start listing your items. You can use the same name that you have in your checking account, or you can create a new business name.
You can change the name in the 'Account Settings' section of your account. You can also add an additional phone number or address. Once you've done this, click 'Next' to complete the process.
eBay's verification process is designed to help sellers prevent fraud and scams from occurring on the platform. However, it's not foolproof. In fact, some sellers still find ways to swindle people on the platform.
eBay has a comprehensive list of scams to watch out for, as well as tips on how to stay safe. Be on the lookout for listings that are only up for sale for a short period of time or that don't have proper shipping information. If you have questions, contact eBay's customer support team.
Monitor and Track Your Performance
Using a tool to monitor and track your performance can help you improve the quality of your sales. It will also help you identify problems before they arise so that you can address them quickly.
Having a high-performing eBay account is crucial for maximizing your selling opportunities on the platform. It will allow you to increase your business's customer base and make more sales while staying in compliance with eBay's policies.
eBay is designed to protect customers from scams and fraud, which is why they have specific selling limits that sellers must meet. You can review your current selling limits from your Seller Dashboard, and you may be able to increase them depending on your overall performance.
A seller's eBay rating and average product ratings are two important metrics that can determine whether a merchant is attracting buyers. To encourage positive feedback, sellers should check these measurements regularly to make sure that they are sending positive signals to old and new buyers.
If you want to earn a higher selling limit on eBay, you need to make sure that your products are listed in the right categories. Listing in the wrong category violates eBay's search manipulation policy and can lead to your account being suspended for a period of time.
Keeping an eye on these key performance metrics is the best way to ensure that you are maintaining a good reputation and meeting eBay's selling standards. It will also help you keep your account in good standing, allowing you to increase your selling limits.
End All Bad-Performing Listings
If you have a large number of bad-performing listings, it's a good idea to end them. This will help to raise your ratio of good-selling items and increase your selling limit.
One of the most common reasons that sellers don't see results on eBay is that their product listings aren't performing well in search. This is due to a variety of factors, but most of the time it's because of outdated, non-optimized listings.
This can include an unprofessional appearance, sparse amount of photos, and lack of free shipping when expected by buyers. It can also mean that you haven't updated your product description in a while.
Many sellers tend to overlook descriptions, which can lead to no views for their listings. However, it's important to provide as much detail as possible about the item you're selling so that buyers can make informed decisions.
This is why it's crucial to optimist your listings when they are first listed on eBay. This process takes time and requires a lot of patience, but it will ultimately pay off in the long run. In addition, it's a good idea to use Promoted Listings on new listings to boost your search rankings.
Make Sure All Your Active Listings Are In Stock
As a seller, your inventory is your most important asset. It's essential that you manage it efficiently to maximize your sales potential and increase your selling limits on eBay.
As such, it's critical that you ensure all your active listings are in stock at the time of sale. To do so, simply check your listings tab and remove any in-stock items you no longer have before listing a new one.
You should also include a unique product code (EAN/UPC) in your descriptions to improve your search visibility on eBay. This is not mandatory, but it will help you rank higher in searches, if done correctly.
If you have a large number of out-of-stock listings, it's likely that eBay won't consider your account for an increase in your selling limit. This is because eBay wants to see a balance of good-performing and bad-performing items on your account.
Contact ebay At The End Of The Month
If you find that your selling limits are being reached, it is possible to contact eBay to request a limit increase. The process is simple and involves chatting with eBay's team to determine your eligibility. The eBay team will analyze your account and communicate with you as soon as they can.
During this time, you can also check your account activity to see how your current selling limits are affecting your sales. This can help you identify any issues that may need to be addressed before requesting a limit increase.
You can contact eBay directly to check your selling limit or simply use their online chat support. When contacting them, be courteous and assure them that you are serious about enhancing customer service.
While chatting with the team, mention that you're a top-rated seller and you are doing everything that it takes to ensure your account is compliant with eBay's rules. You also want to assure them that you are providing great customer service and have no unresolved eBay Buyer Protection cases on your account.
In most cases, selling limits are automatically removed if you have been a registered seller for 90 days or more and have been gaining good feedback. However, if you're just starting out, or haven't been able to sell a lot of items, it might take a while for your limits to get lifted.