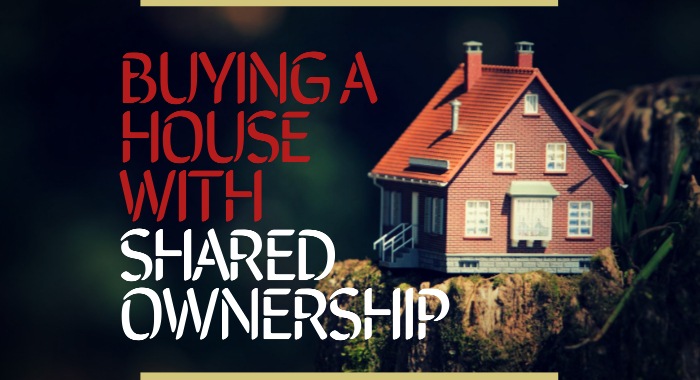 For first-time buyers who are unable to afford a large deposit and mortgage payments, shared ownership is a great option. It allows you to buy a share of a property, usually between 10% and 75% of the market value.
The government introduced the scheme to help people buy their first homes. Now, it's a popular choice in counties such as Hampshire where there are many properties to choose from.
How it works
For many people, the option of buying a property outright is not possible due to their income, credit rating, or lack of savings. For these people, affordable home ownership schemes like shared ownership are a useful alternative.
Shared Ownership is a scheme that allows you to buy a part of a property – usually between 25% and 75% – while paying rent on the rest. This monthly rent is subsidized by the government via Homes England. In return, you get the benefits of owning a property, such as being able to call it your permanent home.
Depending on how much you want to buy, you can gradually increase your share of the property (known as'staircasing') over time. This is often a great way to build up equity and make your dream of owning your own home a reality, especially as house prices can go up or down. By allowing you to gradually buy smaller, more affordable chunks of the property's equity as and when you can afford it, Shared Ownership is likely to be an attractive route for more people looking to get on the housing ladder. It could be particularly appealing in areas where property prices are rising, or for those on lower incomes who cannot afford a high deposit on a traditional home.
What you need to know
Buying a shared ownership home in Hampshire is a great way to own your own home without paying a large deposit. However, it is important to be aware of the different things that are involved and how they could affect your budget before you start looking for a share in a home.
First, you need to know that Shared Ownership is a scheme that was created to help people get on the housing ladder in an affordable way. This can be particularly useful for first-time buyers or those that do not have the money for a deposit on a property in the open market. A buyer of a shared ownership property buys a percentage of the home – typically between 25% and 75% – and pays a subsidized rent to a housing association on the rest. The monthly rent is usually lower than the rate charged on the open market, which can be helpful for those on a low income.
You can then buy additional shares in the home over a period of time (known as'staircasing') if you wish. However, it is important to remember that the cost of this will increase with the value of the property as well as the price of the extra shares themselves, so you should always consider the costs before committing to buying a shared ownership property. Once you have the funds in place to purchase a share, the next step is to apply for a shared ownership mortgage. The amount you can borrow will depend on the size of your share, the deposit you have put down, and your lender's requirements.
The process of getting a shared ownership mortgage is similar to that of any other mortgage – you'll need to go through a financial interview with the housing association and have your solicitor carry out a valuation of the property. After this, you'll need to meet with your mortgage lender and agree to the terms of your loan.
How to find a shared ownership home
If you're interested in getting on to the property ladder, but can't afford to buy a home on the open market, shared ownership could be your solution. This way, you can start a new chapter in your life by becoming the proud owner of a beautiful home without having to worry about a hefty deposit and large monthly repayments.
Whether you're looking to settle down in a quaint cottage or a modern apartment, Hampshire has plenty of options for you to choose from! This stunning county boasts a range of towns and cities, including Portsmouth, Southampton, and Winchester. There's also plenty of beautiful countrysides to enjoy, as well as a wealth of attractions to see and explore. It's no wonder that Hampshire is so popular with house hunters.
When you move into a shared ownership home, you'll be assigned a personal housing advisor who will help you get started. They'll help you choose a suitable property, explain the scheme and answer any questions you may have. As part of the scheme, you'll need to pay a reservation fee that secures the property for a set amount of time. This means that no one else can buy the home during this time. Once you've bought a home under the scheme, you'll need to inform your housing association if you want to sell it. This will enable them to give you a valuation of the property and work out how much they'll pay for it.
How to apply for a shared ownership mortgage
If you're looking to buy your first home in Hampshire, there are a number of options available that may help you get on the property ladder. These include Shared Ownership and Help to Buy schemes.
These schemes are designed to help people who may not be able to afford a traditional mortgage purchase a property on the open market. They are aimed at a wide range of people, including first-time buyers, couples, families, and individuals who are moving into a new relationship. To find out more about the options available to you, visit your local government or housing association's website or contact a specialist shared ownership agent. You can also browse online through sites like Rightmove and Zoopla, which regularly update their listings with new shares for sale.
Your provider will then assess your application and let you know if it is approved. If you're accepted, you'll need to pay a reservation fee in order to secure the property for a specified period of time. The reservation fee will cover your share of the house for a certain amount of time, after which it'll be up to you to decide if you'd like to proceed and buy the property. If you decide to proceed, you can then apply for a mortgage and instruct a conveyancer.
Buying your first home can be an exciting but intimidating process, particularly when you're taking out a mortgage for the first time. Fortunately, there are a number of ways to make it less stressful, from using an independent financial advisor to paying for a professional inspection. Despite the end of the Government's Help to Buy scheme, it is still possible to buy your first home through shared ownership in Hampshire. Buying through this scheme is a great way to get your foot on the property ladder and enjoy the benefits that come with owning your own home, such as peace of mind and stability. It's important to keep in mind, though, that shared ownership isn't for everyone and should only be considered if you can afford the repayments.