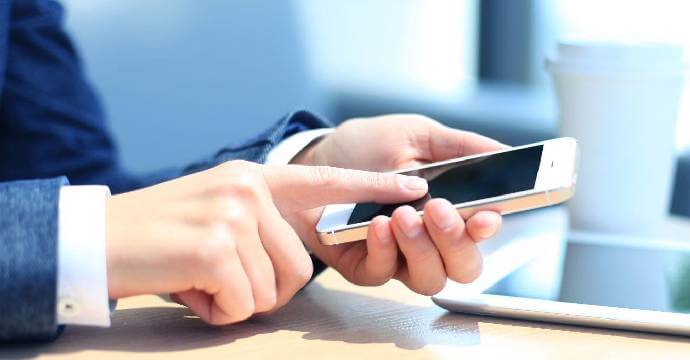 Residents may be eligible for free cell phone service if their household income is less than 135% of the federal poverty level or if they participate in particular government assistance programs. The program is called Lifeline. Consumers must verify their eligibility with the National Verifier to receive the benefit. The verification process can be done online or through the Lifeline Support Center.
What is Lifeline?
The Lifeline program is a federal assistance program that discounts phone service for eligible low-income households in every state, territory, and Tribal Land—the Universal Service Fund funds the program, which is collected from interstate and international telecommunications service providers. A program is responsible for data collection, support calculation, disbursement, and managing the National Eligibility Verifier. This centralized system makes independent subscriber eligibility determinations. Lifeline is available for both home telephone (landline) and wireless service. The discount can only be used for one line per household and cannot be combined with other discounts the carrier offers. Discounts include bill credits and waiver of the federal subscriber line charge for landline customers, free cell phones, and mobile data plans with a limited monthly allowance for wireless subscribers. To qualify for Lifeline, you must be income-based and have an income at or below 135% of the Federal Poverty Guidelines. The Lifeline program also offers additional benefits for consumers who receive government assistance programs or live on tribal lands. These individuals can have cell phone providers in Michigan using the Lifeline Link Up program. These are often made by lesser-known manufacturers and are refurbished or donated by the carriers.
Who is Eligible for Lifeline?
Individuals and families with an income of 135% or less of the federal poverty level for their state are eligible for Lifeline. Each state determines the specific policies and may be slightly different from one another. To qualify, consumers must certify that they meet the eligibility criteria and abide by the "one per household" rule. They must also recertify annually to ensure that they still meet the program requirements. Consumers can find out if they are eligible for Lifeline through the National Verifier website or by contacting their service provider directly. The National Verifier uses a series of questions and verifications to determine if a consumer is eligible for the Lifeline program. It is a safe and secure method of verifying eligibility that all authorized service providers and other third parties, including state government programs, can use. In addition to utilizing the National Verifier, many Lifeline-authorized providers use other verification methods, such as reviewing a consumer's participation in other federal assistance programs and checking their state's public benefits database. Most of these methods are streamlined and allow the service provider to make an eligibility decision quickly. Consumers can apply for Lifeline online through the National Verifier or submit a paper application provided by their service provider. The paper applications typically take 1-2 weeks for an eligibility decision.
How Do I Apply for Lifeline?
To help low-income households afford phone service, the government launched the Lifeline program. You can apply for the benefit if your home meets the eligibility requirements, including income-based or participating in specific government assistance programs. You must be able to provide proof that you are eligible, which can be done by providing pay stubs, an award letter, or a card or document that shows you or someone in your household receives benefits from the Supplemental Nutrition Assistance Program (SNAP), Medicaid, Federal Public Housing Assistance, SSI, or Veterans and Survivors Pension Benefit. You may also qualify for Lifeline if you or someone in your household is receiving a disability, pregnant, blind, or over 65. You can get free wireless service and a smartphone from your chosen provider if you meet the eligibility requirements. You can use your Lifeline discount on one home phone and wireless line per household, but you can't benefit from more than one carrier at a time. You must recertify your Lifeline eligibility annually and provide proof of continued eligibility to avoid de-enrollment from the program. If you have Medicaid or other government assistance, you can enroll in this new government assistance program, such as the Affordable Connectivity Program (ACP). It helps millions of families eliminate monthly cell phone bills and reduce internet costs. The ACP has replaced the previous Economic Basics Benefit Program (EBB) and accepts a broader range of government assistance programs.
What Will Happen If I Don't Meet the Lifeline Qualification?
For many consumers, the Lifeline discount has made it possible to afford a smartphone or home phone plan. However, the federal program is only available to some, and checking to ensure you qualify before signing up is essential. You can apply for Lifeline using the free National Verifier or visit your state's website. One will provide a fast eligibility decision, while the other may take a few weeks to process your application. Once you know you qualify, you can choose a provider. If you are a current Lifeline subscriber, you must recertify yearly to show that you still meet the eligibility requirements. You will receive a form from the business offering your service, which must be completed and signed. The organization that runs Lifeline, USAC, will notify you about this requirement by mail or via prerecorded messages on your phone. Having more than one Lifeline benefit per household is illegal, so if you change providers, you must follow the proper procedure. When you call your new provider, they will ask for several information about your family's identity. It is the last four digits of your Social Security or Tribal identification number.