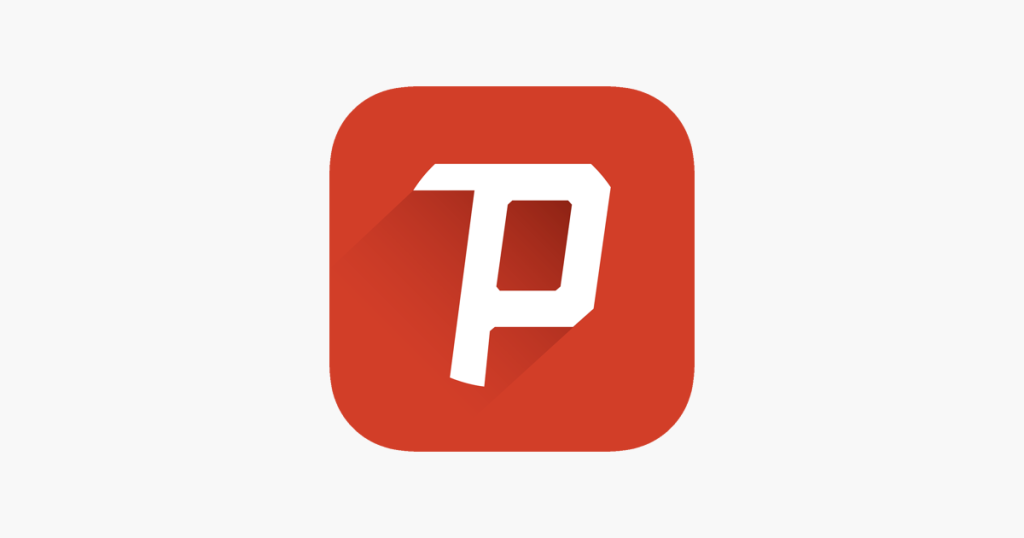 Psiphon is an anti-censorship tool that works for many people around the world. It is free to download and uses VPN, SSH, and HTTP proxy technology to evade online blocks.
However, it's important to note that Psiphon can be susceptible to man-in-the-middle attacks. This means that it can be vulnerable to attacks from governments looking for evidence of users' activities.
What is Psiphon?
Psiphon is a free VPN-like tool for bypassing censorship restrictions in countries that block access to certain websites or services. It has been used by many people in recent years, and its popularity has grown significantly.
It offers a number of advantages over other VPNs. For example, it uses an open-source codebase, and doesn't collect or sell user data. It also allows you to pay for the service using cryptocurrency, which is great if you want to be completely anonymous.
However, it does collect connection logs that include IP addresses with timestamps and user agent information. The company claims that this information will be hard to trace back to you, but it isn't completely private. In addition, it's based in Canada, which is a member of the Five Eyes spying alliance, and is subject to Canadian and Ontario privacy laws.
The company claims that it does not collect information on users' domain names, and that it will only share information with third parties if it is required. Its extensive privacy policy details this in detail.
You can use Psiphon in 40 different languages, with multiple Asian and African versions. The mobile version of the app supports Korean, Mandarin, Vietnamese, Oromo, Swahili, Shona, and more. It also supports a variety of other languages, including Arabic, Russian, Hindi, Spanish, and English.
For people who aren't fluent in European languages, Psiphon may be the only option that is available in their native language. The software is compatible with a wide range of operating systems, and it has a mobile application that is available for download on most Android devices.
In its latest version, Psiphon has also added a split tunneling feature to its Windows app that can help you load websites faster on a slow connection. In addition, the program has several settings that allow you to hide your IP address and encrypt your traffic.
While there are some benefits to using Psiphon, it isn't as powerful or effective as other VPNs in evading censorship. For instance, it can't be used to bypass geoblocks on websites such as Netflix or Hulu, and it doesn't offer kill switch functionality like some other VPNs do. It is also quite a large and complex program, so it's not ideal for people who are looking to evade censorship in countries with strict internet privacy rules.
How does Psiphon work?
Psiphon is an anti-censorship tool which is designed to help you evade internet censorship in countries around the world. It is a free, open-source VPN that has risen in popularity due to its ability to bypass censorship restrictions and access blocked websites.
Psiphon works by encrypting data traffic using a combination of SSL and Secure Shell (SSH) connections. This makes the user appear as though they are merely using their own internet connection. This is often enough to prevent censorship attempts from being detected.
In addition to a network of SSH servers, Psiphon also offers a VPN service for Windows users. This is activated through the L2TP/IPsec protocol, and provides backup in case SSH connections are blocked.
The VPN service is available on Windows, Mac and Android devices. It works by encrypting your traffic and routing it through one of the server locations. It has a few different options for users, including the option to disable local proxy port selection and traffic alerts, and the ability to enable split tunneling.
While it is not as secure as Tor, Psiphon offers a decent level of privacy protection. It does not record any browsing history or keystrokes, and does not collect detailed connection logs. This means it is a good choice for use on public computers where tracing of your activity would be difficult.
It is also a good option for blocking malware and phishing sites, as it can detect certain forms of malicious software. However, it does not work on all devices and the developer has not made a clear commitment to supporting users with malware protection.
The app is available for free, although there is a Pro version that allows you to buy a monthly subscription for increased speed. This also includes ads, so it is worth considering if you need to use the app on a regular basis.
As well as a VPN, Psiphon can also be used to mask your IP address, which is often useful when trying to get around internet blocks in restrictive countries. The software can also reroute web traffic to different servers when connecting to a slow internet connection.
What are the benefits of Psiphon?
Psiphon is a free VPN service that enables users to bypass government censorship. Originally released in 2006 in Toronto, Canada, it's become an important tool for many internet users around the world.
It aims to protect users from Internet censorship, especially in countries that have a large list of banned websites.
Unlike most other VPN services, Psiphon does not use OpenVPN or IKEv2. Instead, it uses SSH (Secure Shell) and IPsec, both of which have the ability to encrypt data as it crosses the Internet between a user's device and the Psiphon server. However, the ciphers and key lengths used are kept secret, and we cannot be sure that they offer strong encryption.
A good VPN should offer multiple security features, including AES-256 military grade encryption. Additionally, they should have a kill switch and DNS leak protection to ensure that your data is secure.
In addition, it should also have a decent server fleet, and not just one or two in a few locations. This will help to prevent any slowdowns caused by being too far away from the closest servers.
Moreover, it should provide free trials and premium accounts for its users. This is important because it allows users to test the service before paying for it. It should also offer a free trial of its Pro app on Android and iOS.
It should also have a range of different server types, allowing it to work in areas where a regular VPN would be too slow to function. This is important because it will allow users to access sites that might not otherwise be available, such as video streaming platforms or e-commerce websites.
The Psiphon Pro app on iOS and Android has a speed boost feature that can increase speeds up to five times the normal speed. This is an excellent option for people who want to download heavy files and stream videos, or even just surf the internet without being subjected to slow speeds.
Another advantage of using Psiphon is that it is completely anonymous. There are no ads or promotions associated with the service, and it does not collect or sell your data to third parties.
What are the drawbacks of Psiphon?
Psiphon is a VPN that can help you unlock content from censored countries. It also helps you stay anonymous online and prevent your Internet Service Provider (ISP) from tracking your traffic. It is a free app that can work with most operating systems and mobile devices.
The main drawbacks of this VPN are that it doesn't offer many security features and can leak your data through WebRTC. However, there are other alternatives that can do a much better job of protecting your privacy and blocking geo-restrictions on streaming services.
A lot of people use Psiphon to unblock sites that are blocked in their country, or to bypass geo-restrictions on streaming services like Netflix and BBC iPlayer. It works well for these purposes and isn't a bad option, but it isn't a good choice for everyone.
Its speeds are pretty slow, and its free version is loaded with ads that will ruin your experience. Plus, it doesn't have a kill switch or double hop, so it can expose your data to a third party if you disconnect suddenly.
While Psiphon's ad-sponsored free VPN apps have plenty of servers, they throttle speeds to just 2Mbps up and down, which isn't enough for normal browsing or video streaming. If you want fast, secure downloads you'll have to shell out for the paid Psiphon Pro.
On top of that, it uses the outdated L2TP/IPSec protocol, which is less secure than OpenVPN. It doesn't come with a kill switch and leaks your data through WebRTC, so it's not the safest choice for torrenting.
The best torrenting VPNs don't leak your data through WebRTC or have a kill switch, but they also provide other security measures to protect your privacy. You'll also need to be sure you choose a VPN that doesn't track your activity or collect your personal information.
There are also a number of other free VPNs that offer more features and more privacy options. For example, you can try TorGuard or Freedom-IP VPN. These are great alternatives to Psiphon for torrenting and other online activities.